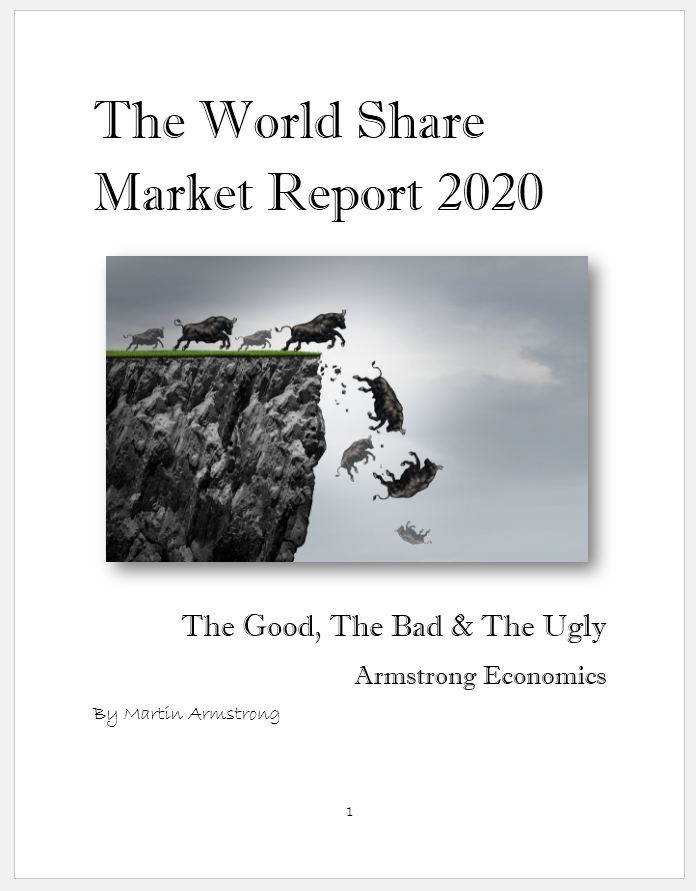 QUESTION: Marty; Thank you so much for Socrates and the private blog. Most analysts only focus on price. Very few understand time. I get it how you try to keep that on the private blog for Gates and crew seem to be using your timing to have known when to act. I sure hope you are right that Gates may have reached the peak of his career in April.
It is fascinating how Socrates has been very bullish electing bullish reversal after reversal in the Nasdaq but not the Dow and S&P500. Your analysis of this paradigm shift is very enlightening. It takes someone with a historical understanding to even see this right before your eyes. Thank you again.
When will you have your indexes available? Soon I hope?
HW
ANSWER: Yes. We are working on that because this is part of the incredible paradigm equity shift in how markets are functioning. The last time this took place was the 1930s. It is on top of the whole capital flow issue internationally. This is a serious paradigm equity shift with the share markets that must be understood moving forward. This is a very profound change in the structure of the market that is so critical to grasp in order to invest properly into the years ahead.
We are putting this all together in a global share market report that will include more than just the US. These are very trying times.