BlackRock peaked on target in 2021 during November and has been dropping rather significantly. At this stage, a month-end closing below 810 warns of a further sharp decline. But a March closing below 815 will warn that BlackRock may fall sharply to test the 600 level going into 2023. New lows during 2022 after March, will warn that Blackrock just might be an important leader on the downside.
Larry Fink, BlackRock CEO, sent his 2022 letter to CEOs of companies he has invested in on January 17th, 2022 which reflected Klaus Schwab's Agenda 2030. He states: "I write these letters as a fiduciary for our clients who entrust us to manage their assets – to highlight the themes that I believe are vital to driving durable long-term returns and to helping them reach their goals."
However, Fink's 2022 letter was pushing Environmental, Social and Governance (ESG) investment criteria and "stakeholder capitalism" relentlessly. He actually wrote:
When my partners and I founded BlackRock as a startup 34 years ago, I had no experience running a company. Over the past three decades, I've had the opportunity to talk with countless CEOs and to learn what distinguishes truly great companies. Time and again, what they all share is that they have a clear sense of purpose; consistent values; and, crucially, they recognize the importance of engaging with and delivering for their key stakeholders. This is the foundation of stakeholder capitalism.
Stakeholder capitalism is not about politics. It is not a social or ideological agenda. It is not "woke." It is capitalism, driven by mutually beneficial relationships between you and the employees, customers, …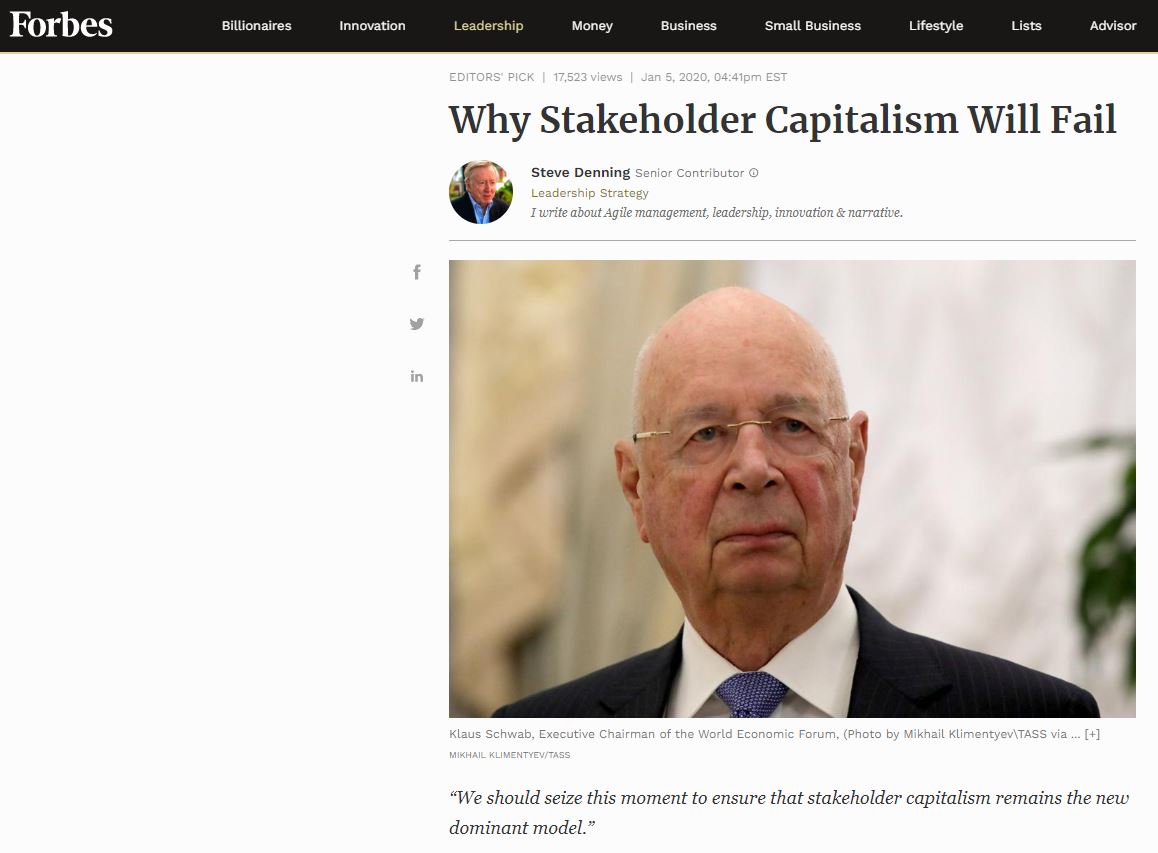 Of course, Stakeholder Capitalism is Schwab's agenda. As far as Fink was concerned, ESG, "sustainability," and the agenda for what we have termed "woke capital" would dominate the markets for years, while he wrongly thinks that he will retain the funds clients have given him and he will thus implement Schwab Agenda and end democracy along the way. Has all the money Fink has gathered from others to manage gone to his head? Has he forgotten that freedom is the very reason he was allowed to become a fund manager?
Meanwhile, Fink's 20%+ return peaked in 2006 and fell below 5% by 2010 showing that his claim to risk management did not meet his returns. Investing with these vast buy and holds do well in bull markets and fall in bear markets. They are too big to actually manage money following the business cycle. Anyone could make money on a buy-and-hold during bull markets. The true test of a real fund manager is how does he handle the corrections.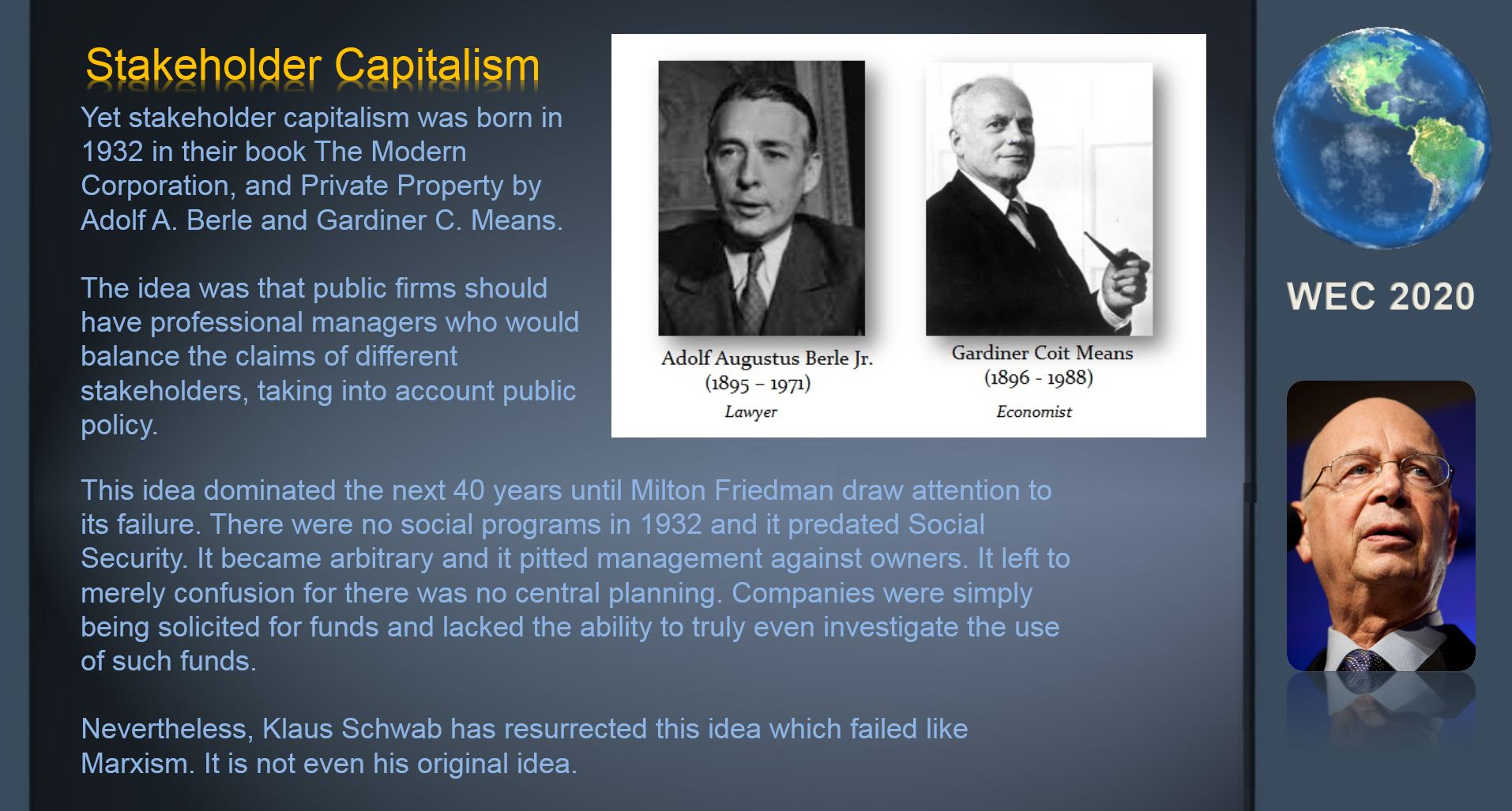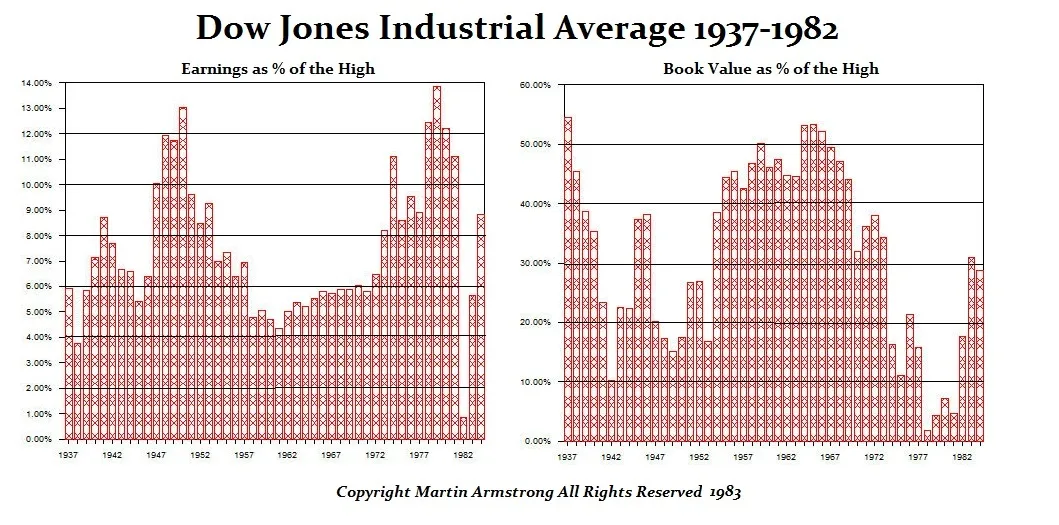 Thanks to Stakeholder Economics introduced back in 1932, this led to the worst economic performance in history, and not until Milton Friedman pointed out that corporation's concerns are to simply make a profit for their shareholders. They are NOT to take shareholders' money and use it for their personal charities. If I solicited money to go public and then said BTW I am going to give 10% of your money to my favorite charity without disclosing that in advance, it would be 20 years in prison. Stakeholder Economics is a fraud upon the investor and Fink is so blind to that and drunk on his own power it calls into question his entire pro-Schwab letter.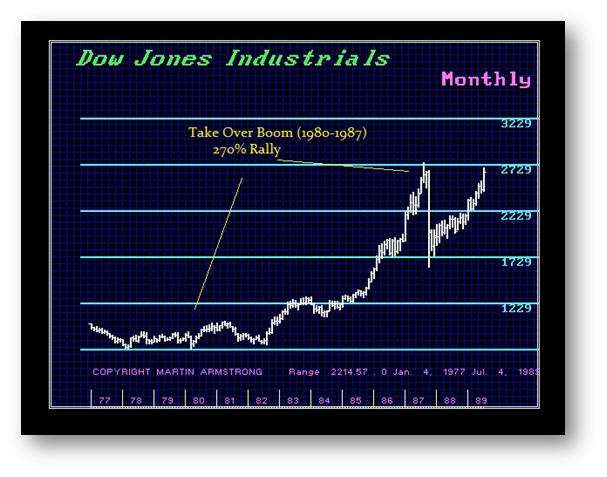 The entire takeover boom of the 1980s took place because you could buy a company, sell its assets, and double or triple your money. As long as companies were concerned only about Stakeholder Economics, investment in US shares was tainted. This is what Schwab wants to restore – corporate socialism. For Fink to send such a letter telling the companies he is investing in on behalf of his investors should IGNORE the shareholders and return to stakeholder economics is mind-blowing.
Fink appears to have been mesmerized by Schwab for he has been using client's funds to buy up houses paying cash and typically 20% over the asking price. Realtors like steering property to BlackRock for it is cash, and they are not even that picky. In the first quarter of 2021, 15% of U.S. homes sold were purchased by corporate investors — not families looking to achieve their American dream. Fink has been competing with middle-class Americans for the homes, the average American has virtually no chance of winning a home over his investment firm, which strangely is in line with Schwab's 2030 Agenda – you will own nothing and be happy.
Companies to take off like BlackRock will typically crash and burn cyclically at 34 years or 41-43 year intervals. BlackRock has peaked in its 34-year cycle and this is a serious concern. If all the investors demanded their money back, they would find that the investment strategy of BlackRock is not much different from a bank. A crisis in liquidity could easily arise forcing it to dump shares which could lead to 2023 low and it would also impact the real estate market. Even the rumor here in Florida is that BlackRock has bought more than 20,000 homes.
I strongly advise that you pay attention to BlackRock on Socrates for its near $10 trillion portfolio poses an equal and serious risk to the world economy during a liquidity crisis. It is way too big to manage on a liquid basis. A crisis in BlackRock would be equal to a sovereign debt crisis. A liquidity crisis in BlackRock will give a new meaning to Too Big to Fail.