Blog/Dow Jones
Posted Aug 5, 2016 by Martin Armstrong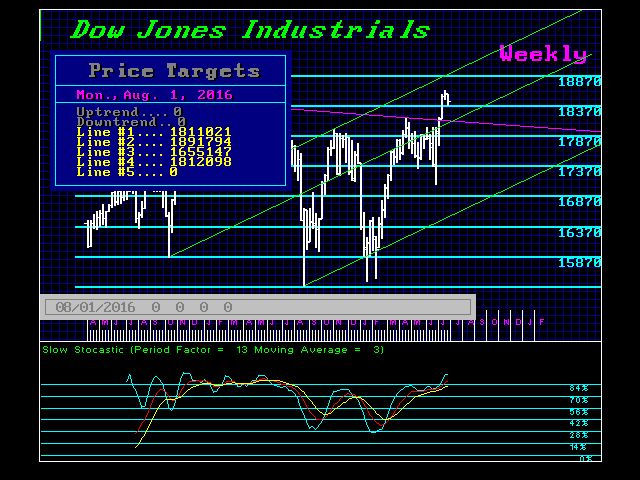 QUESTION: Marty; Some people are calling for a 1987 crash now because the Dow has declined for 9 days and that is a prelude to a crash. Is there any validity to this pattern?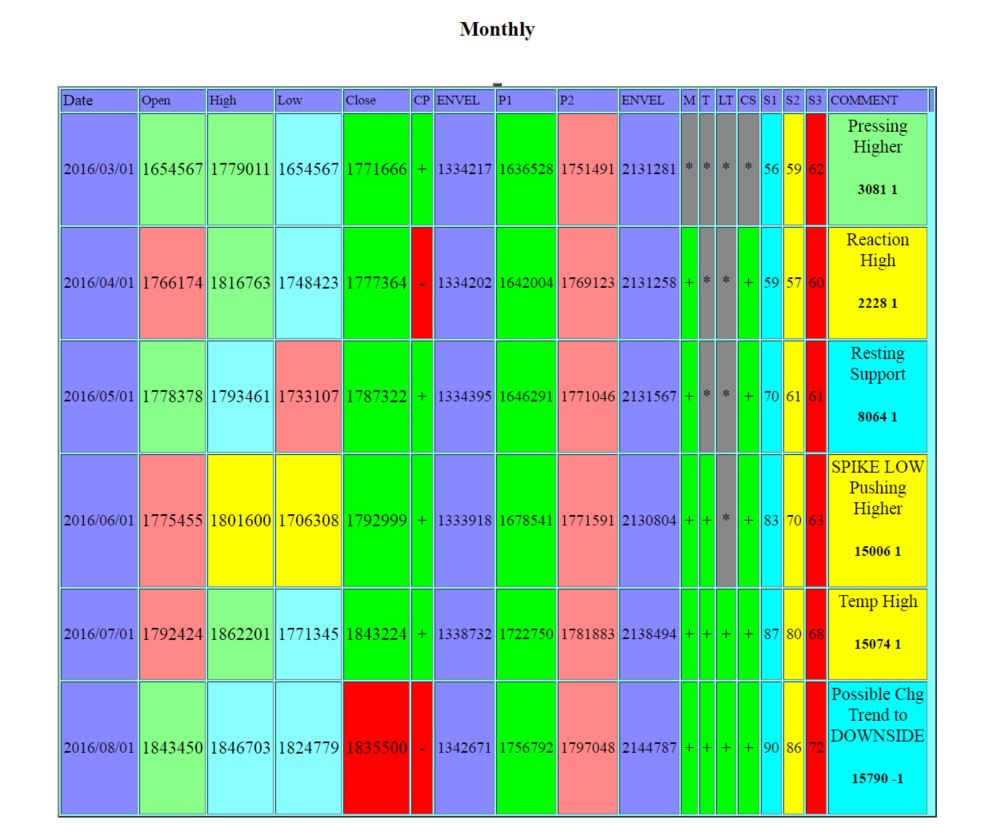 ANSWER: No. The technical support clearly lies at the 18110-18120 level. This should be a normal retest of that support. The Global Market Watch pattern recognition system picked the high and warned that there may be a "Possible Change [in] Trend to [the] Downside" (Pattern #15790). We have warned that July was a potential high and the next target will be September. The key is the Weekly Bearish Reversal at 17470. A weekly closing beneath that level will signal a correction. Otherwise, a closing today above 18560 will signal that the market can still press higher. Exceeding the July high in August will warn we could move up into September. Daily closing support lies at 17915 and a closing beneath that is required to signal any kind of sustainable correction near-term.
The last entry in the Global Market Watch is always D Y N A M I C, meaning it will change with the daily movement. The GMW assumes that that the month has already closed each day until it does. So this last entry can still flip. Since we did elect a Monthly Bullish Reversal at the end of July, this warns that we may yet press higher. So be careful. It is not always what it seems.
WARNING:The Global Market Watch is a tool that alerts you to the trend. It is NOT a trading tool by itself. This is PURELY a pattern recognition model. The arrays confirm timing and the reversals confirm specific price objectives. This model has logged nearly 60,000 patterns across all markets.