Blog/Dow Jones
Posted Oct 20, 2017 by Martin Armstrong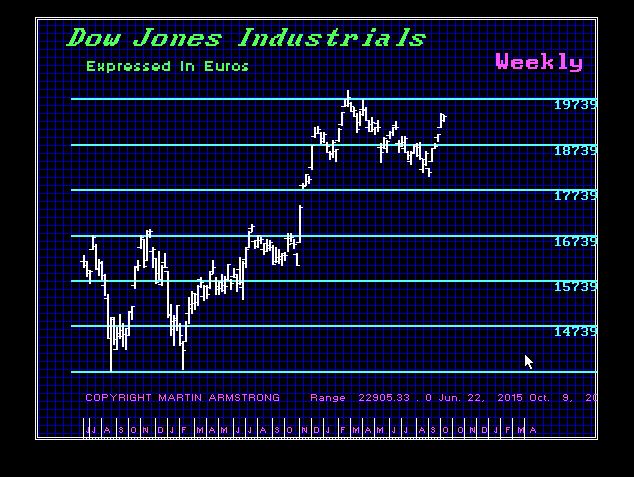 Our Capital Flow models have been spot on showing the strength of the rally in the Dow is driven by foreign inflows. We have moved right up to the Weekly Bullish Reversal in the Dow in Euro Terms. If we elect this today, expect a sharp rally to test the top of the channel we have been pointing out and our ideal number in the 23,000 zone.
Welcome to the Vertical Market. This is like a party where everyone is drunk, nobody is having a good time, and they just can't remember exactly how they ended up here.
The crisis building in Europe is having a profound impact as real money starts to move.