Blog/Real Estate
Posted Mar 9, 2023 by Martin Armstrong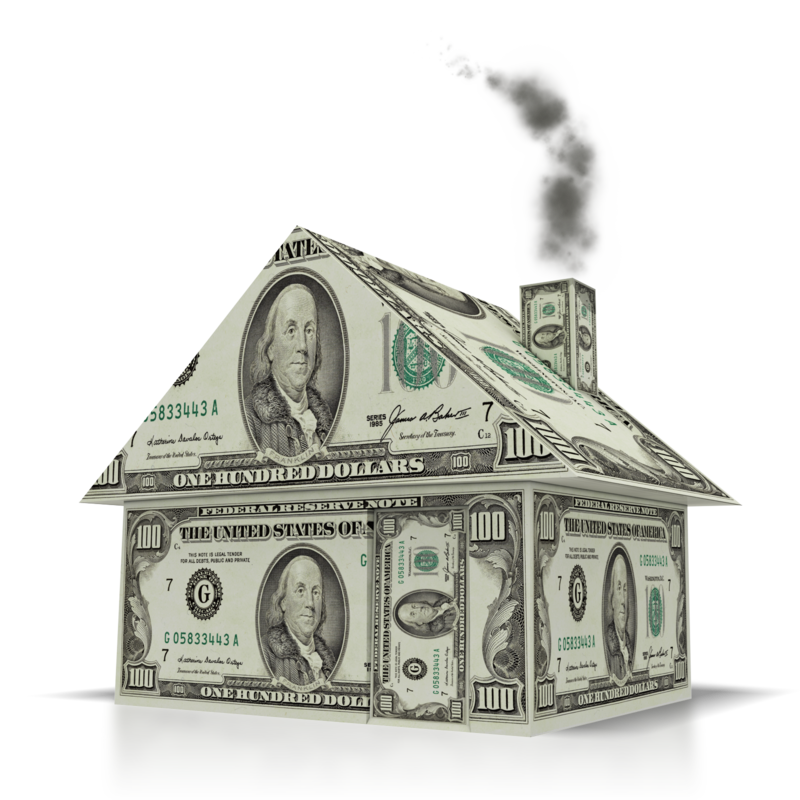 Are you too poor for the basic human necessity of shelter in Biden's America? The average home price in Q4 of 2022 was $535,800, according to the St. Louis Fed.  If you live in a highly desirable area, expect to pay more. To simplify the math, let's say that you are looking to purchase a $500,000 property. To heighten the fantasy, let us also pretend you are one of the rare Americans with zero monthly debt. This means that you do not have student loans, car payments, childcare expenses, medical bills, credit card debt, or any major outstanding bill. Fewer than 25% of American households are debt free and this number is rapidly dwindling.
Ok, so you decide to put 5% down on the house or $25,000 for a loan of $475,000. You manage to lock in a 6.7% interest rate for a 30-year mortgage under a conventional loan. Nationwide averages in real estate drastically undercut true averages due to the outliers, but the average annual property tax in America is around $3,000. I personally have not seen a property tax this low between FL or NJ, but I'll attempt some optimism. After all, this should be a simple price breakdown that does not lead to a mental one.
We will average the PMI payment of 0.5% at $197.92 for 125 months. We will also incorporate the low home insurance average estimate of $1,000 annually. To be most forgiving in my calculations, I will also assume that your monthly HOA fee is $0. This is utterly impossible for anyone seeking to purchase a condo. In my area, the average HOA fee is $600 per month, and a $500,000 property will not afford you a single-family house. At best, you'd be lucky to find a two-bedroom property at that price point in my area. In contrast, home prices here were about 40% to 60% lower in 2019.
Therefore, the overall total monthly payment for a $500K home is $3,596.32. This home can be yours by 2053 if you close this year. Forget "starter homes" as once you are locked into a good rate, you will likely not leave. So how much income do you need to afford this monthly payment? The MAXIMUM debt that the bank will allow you to qualify for is around 50% of your total gross income if you have good credit. If you choose this method, you will be "house poor" and unable to afford other basic human needs. So based on these calculations, you would need to make at least $7,192.64 GROSS per month to afford this property and live "house poor." This would equate to a salary of $86,311.68 per year BEFORE TAXES.
I did not factor in closing costs, inspections, maintenance, moving, or even furniture. So should you continue renting while establishing zero equity? The median rental price in America as of February 2023 was $1,978. Inventory is low, and landlords are compensating for the money lost during COVID moratoriums. Most leasing offices require tenants to earn 3X the monthly rental price, equating to a monthly gross income of $5,934. This has left countless Americans stuck on the rental carousel of paying the majority of their monthly income to the landlord and being unable to save for a future that includes home ownership. Landlords can raise rental costs yearly at whim, and there is no guarantee that you will comfortably be situated in your rental unit from one contract to the next. Rental properties have also begun charging fees for everything under the sun, such as repairs and parking, which was one of the reasons people chose this method.
Gone are the days when Americans comfortably paid ¼ of their monthly salary toward living expenses. We have not even touched on the astronomically cost of other basic living necessities such as food or energy. You must make a decent income if you want to buy a home in 2023. The bank does not care if you are unable to pay because they will simply take your house. Some are lucky enough to secure an interest-free loan from the central bank of mom and dad. Others, the majority of the Great Unwashed, are scraping by—YOU WILL OWN NOTHING AND BE HAPPY!