Blog/Real Estate
Posted Sep 1, 2018 by Martin Armstrong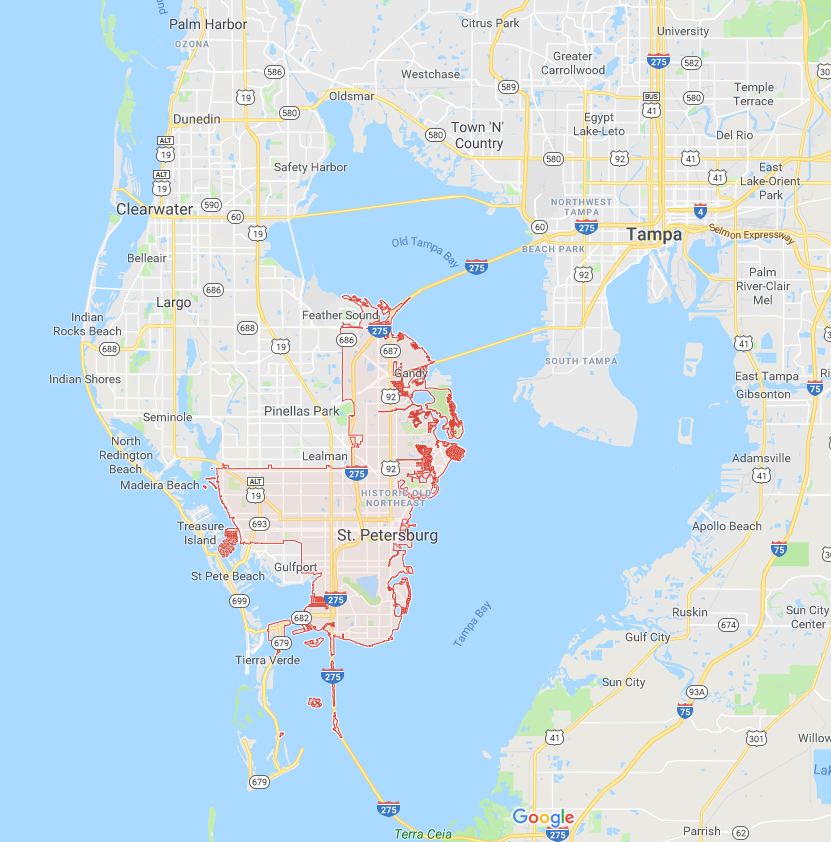 QUESTION: Dear Mr. Armstrong:
I have a question in regards to your recommendation from last year's WEC. You recommend to move to Tampa, FL and I have been following your recommendation. I have been wanting to move out of Stockton, California, which a bankrupted city in the late 2008 Financial Crisis. Stockton has been a mess and it never been recovered and plus the testing site of Universal Basic Income. I believe it will never recover.
I have been in Tampa and St. Pete lately, there are lots of newly constructed high rise and building. It seems booming here in Western Florida. My question is comparing Tampa between St. Pete, which city is good to move to. I asked the local St. Pete is a bigger city, lots to do and more finance companies located there. Could you clarify and give your two-cents thought?
Will the housing price correction effect in these cities so much while we enter into 2020? Either way to me, both cities are booming and beautiful.
Thank you in advance,
JC
ANSWER: In my opinion, St Pete is far better than Tampa. It is a city that is more like a village with better restaurants and things to do. You can drive to Tampa to go to Starz if you like Broadway Plays, they come here from New York and rotate. It's a much nicer venue compared to New York. St Petersburg is a more lively town and more "artsy" and if you need to run to Tampa its 30 minutes. There is a lot of new construction going on for a lot more people are just leaving the states with high taxes. California and Illinois along with New Jersey have net migration leaving to other states. The prices for this area are still half that of Miami or California. I was considering buying a second house to entice my family to migrate but I had to run off to do the Singapore conference. I told the realtor when I got back I would put in a bid. By the time I got back, the house sold.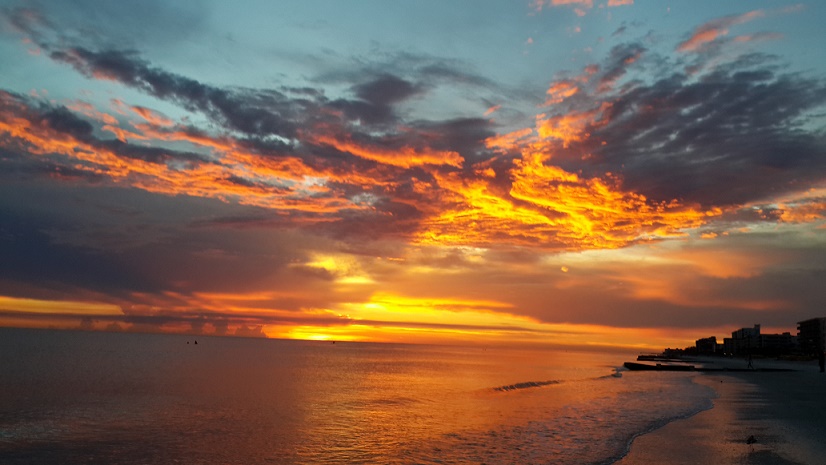 Another unpublished tidbit is that the "bugs" in Florida people hear about are inland. You will encounter them in Tampa, but they do not seem to make it across the bay to St Pete. There are a few high-rise condo buildings under construction in St Pete. Rush hour is minimal at worst 15 minutes compared to 45+ for Tampa. It's a younger area, not one of the real retired areas like Marco Island where you can't go to dinner at 9 pm since everything is closed down. Additionally, it has one of the top 10 beaches in the USA if not the world. The most fantastic sand you will ever feel – far better than the coarse Atlantic or Pacific. We get the sunsets rather than the sunrise. They really make every day a new experience. I took this picture myself.
Florida housing on the West Coast will do better than the East. The New Yorkers drove prices really high to the point they are twice as high if not more on the East Coast and the South American buyers bought up Miami. Tampa is also one of the best airports. You can get direct flights to Europe. If you need a direct flight to just about anywhere, even Moscow, then you go to Orlando and that's 1:30 away. The drive is much better than to JFK in New York or LAX not to mention Chicago.