Posted Jan 6, 2020 by Martin Armstrong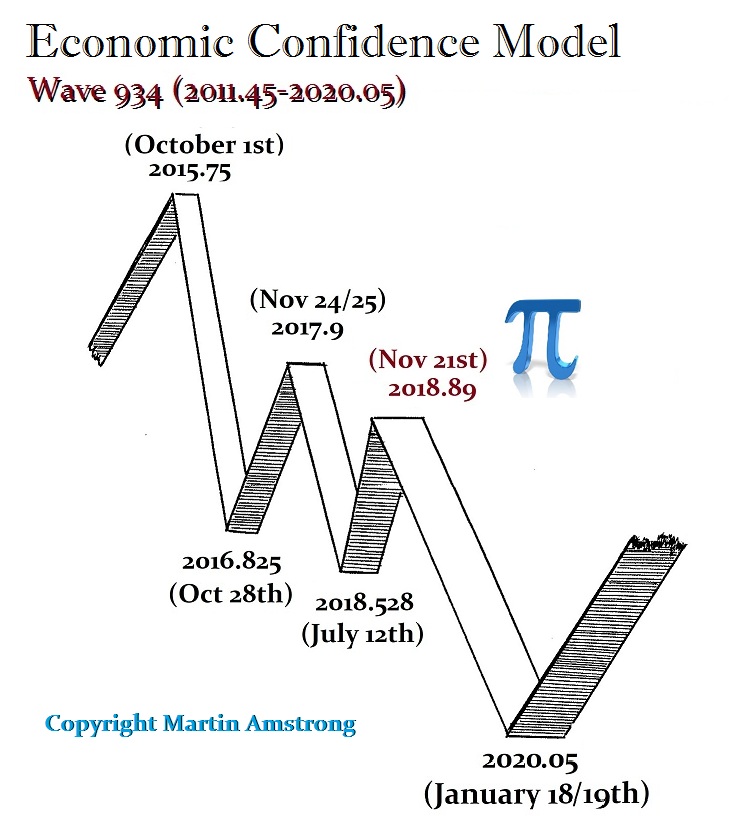 QUESTION: Marty, Do you think it will be time to short the bonds with the ECM? Gold had bounced off the Downtrend line instead of electing the bearish reversals and it rallied after the Pi turning point. You said if gold peaked with the bottom of the ECM it could then fall back to retest support. It looks as if that happens, the Fed will lose the battle and interest rates will rise after the ECM. Is this all a set up like the gold rally back in 1979 following the Afghan invasion? It looks too familiar.
HB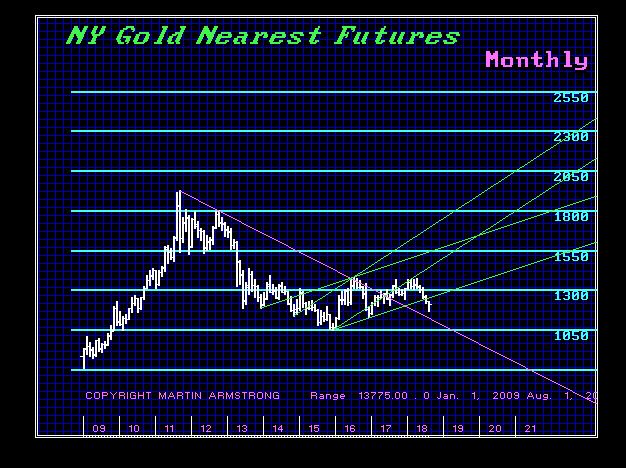 ANSWER: Ah, you have a good memory. It would have been much better had gold made a new low, held the 1980 high, and then rallied with the ECM turn in 2020. That would have clearly been a long-term sustainable trend. Bouncing off of the Bear Reversals & Downtrend Line and then rallying with the Pi turning point 2018.89, pointed to a rally into the next ECM (2020.05). I warned that given that pattern we would rally to test the Yearly Bullish at 1432 and at the WEC I warned that a close above that pointed to a rally into the January 18th turning point with the next resistance at the 1585 level.
The spike up in gold is clearly reminiscent of the Russian invasion of Afghanistan on December 24, 1979. That was under the pretext of upholding the Soviet-Afghan Friendship Treaty of 1978. As midnight approached, the Soviets organized a massive military airlift into Kabul, involving an estimated 280 transport aircraft and three divisions of almost 8,500 men each.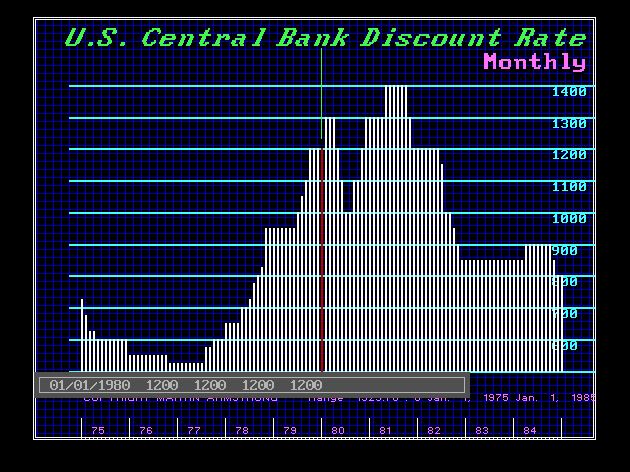 Currently, our system resistance has stood at 1585 followed by 1620 with technical resistance in the 1575-1595 level. We most certainly have to be concerned if gold peaks with the ECM. This will not be a good omen and I agree it is reminiscent of the pattern of 1980. The interest rates the exploded and peaked in May 1981 with the top of the ECM back then.
With the Repo Crisis and the Fed desperately trying to prevent interest rates from rising, which was opposite back in 1979-1981, we still have to be very cautious about how all the markets line up on our model for this turning point. Back then, gold peaked on its own cycle on January 21, 1980, while the interest rates rallied further peaking with the top of the ECM precisely – 1981.35.
We will do the gold report after the ECM turn.