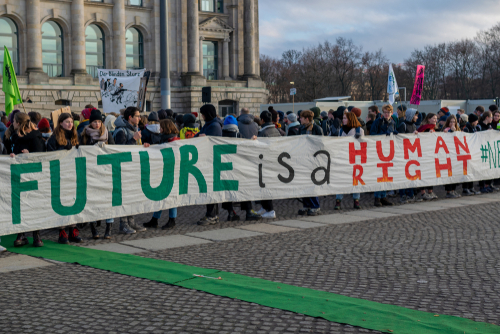 QUESTION: My reading of the gold was that for the slingshot up to dramatic new highs it needed the fakeout bear trap just below the 1000 mark. Since it took out your 1,362.50 number and the yearly bullish reversal at the end of 2019, does that mean the slingshot is now dead?  Do you think the shift to millennials and how they rush into Bernie's arms means that gold is losing its luster for the next generation?
PL
ANSWER: I am preparing the new gold report. Basically, that slingshot is obviously dead as you say. This raises serious concerns about the future for gold. Yes, there is an important shift that takes place with these major generational evolutions. The gold standard died in 1971. Most people born after that do not see gold as money. Those who were born in the 1980s onward saw money as paper. Now we have those born post-1995 and they see no problem with cryptocurrencies and google wallets. Things are changing no doubt. You cannot judge the world with your personal beliefs. You may be just a couple of generations behind.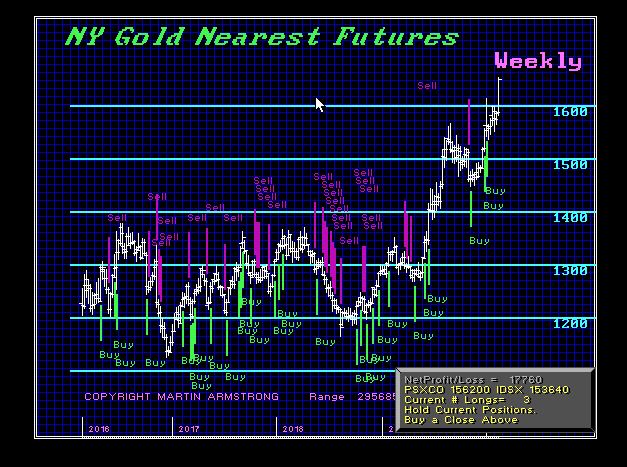 Socrates has been buying gold on the rally for the numbers are the numbers. That is the near-term view. What you are talking about is the viability of going forward into 2032. Without the slingshot, gold has lost a lot of its luster and that maybe indeed because of the generational shift. Smoking is being replaced by vapes and marijuana is being legalized. Things are changing as are the tax authorities. A legitimate company was trying to pay $181,000 in cash for several trucks in Cleveland and the government confiscated the cash and refuses to return it. They confiscated that money on a domestic flight – not international!!!!! The man was an employee sent by his employer. The TSA gave him $10,000 of the $191,000 and stole the balance.
You try to get on a plane with a roll of $20 gold coins they would probably confiscate it today because they presume all wealth is illegal so they get to take it. The very idea of gold as a replacement for the dollar is coming under attack. We will run the models on gold for without the slingshot, then the upside also comes down.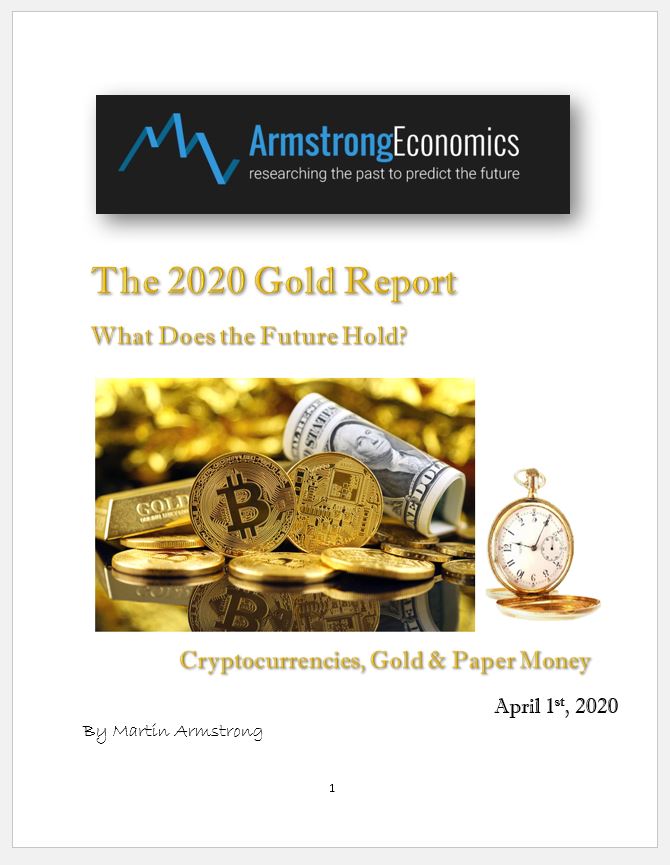 We will be issuing the 2020 Gold Report soon to sort out the real perspective long-term and well as short-term.