Posted Nov 13, 2019 by Martin Armstrong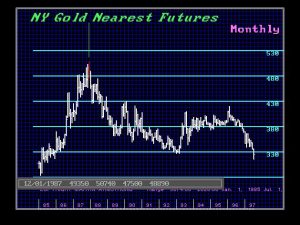 QUESTION: Mr. Armstrong; First I want to thank you for your conference. It was my first time and I was impressed when your daughter asked how many people attended prior sessions. The number of people standing beyond 10 years was impressive. I spoke with one who had been at your 1987 WEC. He said you not only called the crash and the day of the low, but you said gold would rally only $25 and resume its decline. Now we have people still preaching how gold will rally because of the credit crisis they seem to lack the understanding of how it is unfolding. I just finished reading the Hoarding Dollars report. It is really outstanding.
Do you see these people preaching the end of the world so buy gold as just a broken record? I looked at the 1987 move. You were correct. Gold rallied begrudgingly and then resumed its decline. What will it take to make gold sustainable?
WK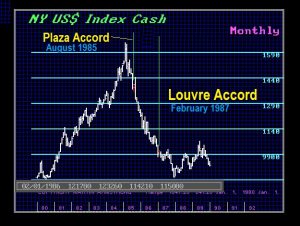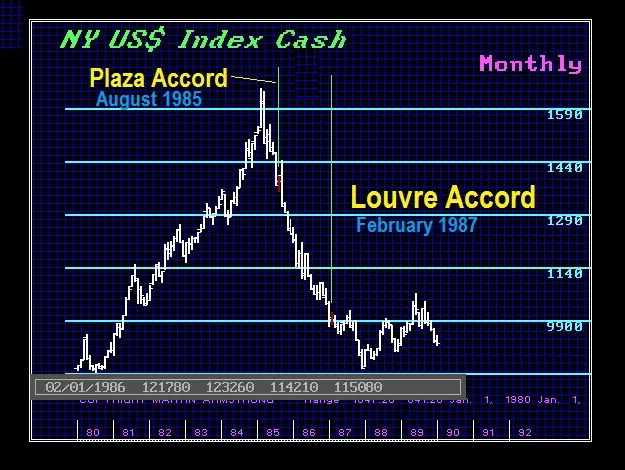 ANSWER: The 1987 Crash was a FOREX crisis caused by the G5 trying to manipulate the dollar down. The rally in gold from 1985 to 1987 was simply because of the decline in the dollar. When the G5 tried to stop the decline in the dollar with the Louvre Accord in February 1987, the dollar continued to decline and that was the tipping point. The talk was that the central banks were impotent and could no longer control the economy. We are approaching that same moment in time, but it may flip back the other way. The collapse in confidence is concentrated in central banks OUTSIDE the United States. Eventually, that will migrate to the US and then we will see gold rally when people wake up and see that governments are lost.