Posted Nov 12, 2019 by Martin Armstrong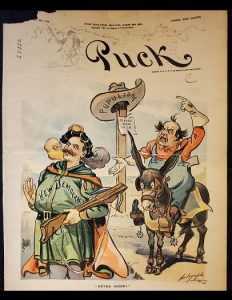 QUESTION: Do you think it is remotely possible for any return to a gold standard? I believe these arguments are not realistic.
DR
ANSWER: The fringe fantasy of a return to the gold standard just never dies. If we did not have vast unfunded liabilities and rising socialism to contend with, then such a possibility of a partial backing is possible. But to back the currency by gold, even say 1%, the restraints upon government would be unbelievable. First and foremost, politicians could not run with all sorts of promises. Bernie and Warren would be outlawed. We are so far away from any possible fixed exchange rate it is laughable.
There is so much that would have to change politically and economically for any form of a fixed exchange rate system, no less one backed by gold or anything that would be limited. You simply have to comprehend that even attempts to fix the currencies have blown up like the pound in the ERM crisis and the Swiss-euro peg. There is just so much more to this than some fictional return to a gold standard. Bretton Woods collapsed because they fixed the dollar to gold. You cannot fix even gold and silver to an unchanging ratio.