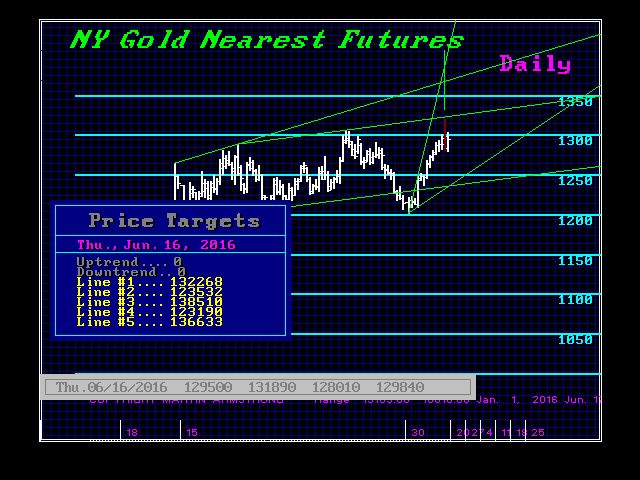 Gold closed above the 1280 Weekly Bullish, yet below 1299 despite the fact that it pushed up to 1301 after the close. Notice that gold rallied up to 1318.90, and then crashed really hard and fast. However, it fell, as you can see, to hold the Weekly Bullish at 1280.10.
Our Reversal System proves every day that there is a hidden structure of order within the market that can be revealed only with math. Nevertheless, this proves all the theories they teach in school from efficient markets, value investing, to random walks are just nonsense. They try to explain markets as if reason alone determines the trend. They will never learn that such things are beyond the tendency to reduce complexity to a single cause and effect.
Gold closed above 1280 so we should try to retest the high. Do not expect sustainability just yet.