Posted Feb 10, 2016 by Martin Armstrong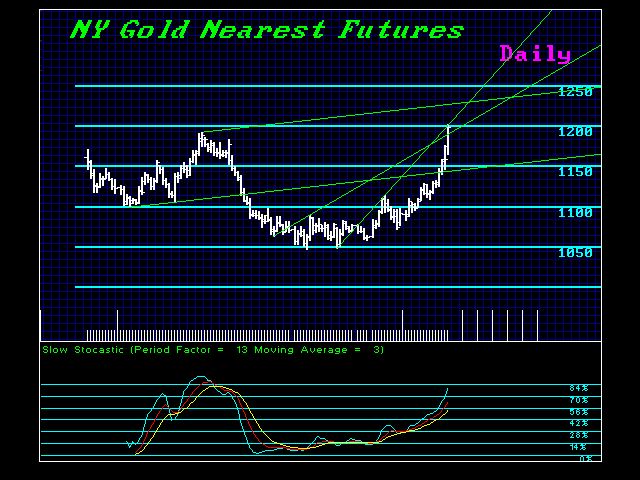 Everything has moved to the extreme, which we will discuss tomorrow. In gold, our opening pivot point for today jumped to 1220.73. That meant an opening below warned we should close lower, which we did slightly. But the low on the first Benchmark took place 51.6 (6 x 8.6) months from the 2011 high and the rally that peaked yesterday was 17.2 days up (2 x 8.6). The lowest closing took place on December 17 at 1049.60, and the high this week unfolded 37 days from that low or 8.6 x 4.3.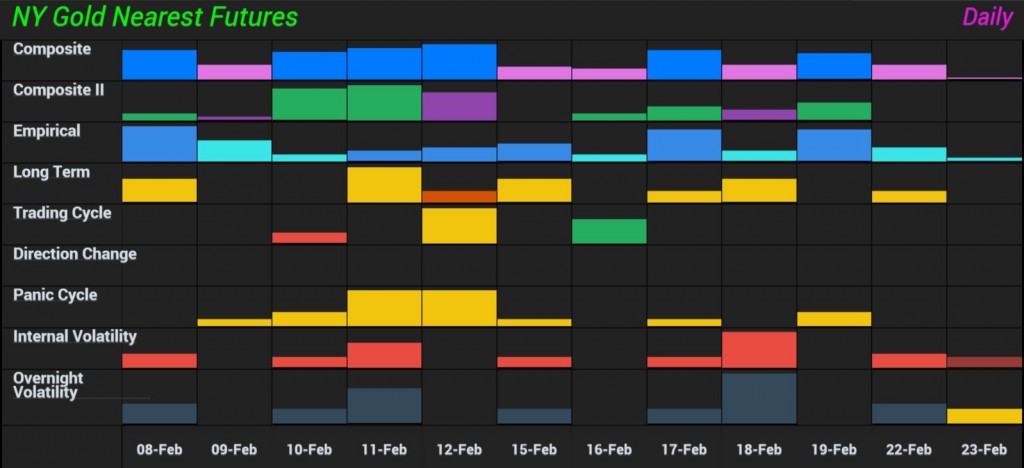 The forecast array picked February 8 for a turning point. So far so good.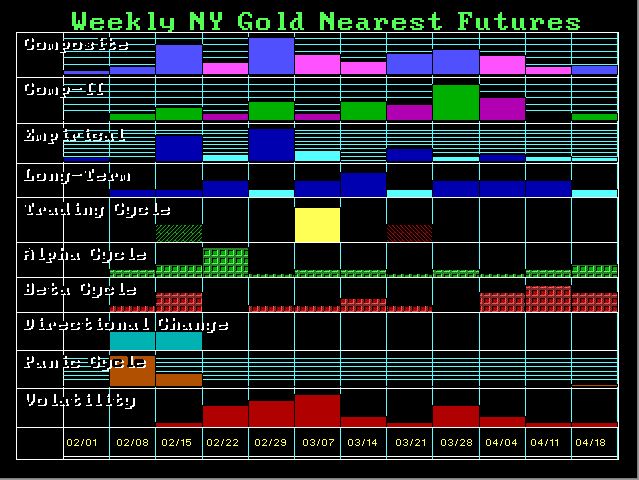 Caution is clearly necessary. the Daily Bearish is now 1124 so it is still quite away. With two Directional Changes back to back, and this week was the Panic Cycle, we still have to be careful here for further upside remains possible only with a daily closing above the 1208 level, which would need the euro to rise, dollar to fall, and the share Dow to make new lows. Pressing everything to the extreme will get everyone offside and separate the fools quickly from their money. There is NOTHING to trade on without a reversal matched with time. Selling the high with a stop above 1209 in a quick play, but you also have to be very nimble.
We are not facing a major change in trend in all these markets. This is the push to create that FALSE MOVE before everything goes completely nuts. So keep the power-dry. Time is required  before taking action. In gold, we need to see February close above $1208 to take this seriously. But that in isolation would not unfold. Plus, the targets for the rally have been here in mid-February with high volatility building thereafter. With the Fed now considering NEGATIVE INTEREST RATES, this is in itself warning that the deflation is expanding.