Posted Mar 8, 2016 by Martin Armstrong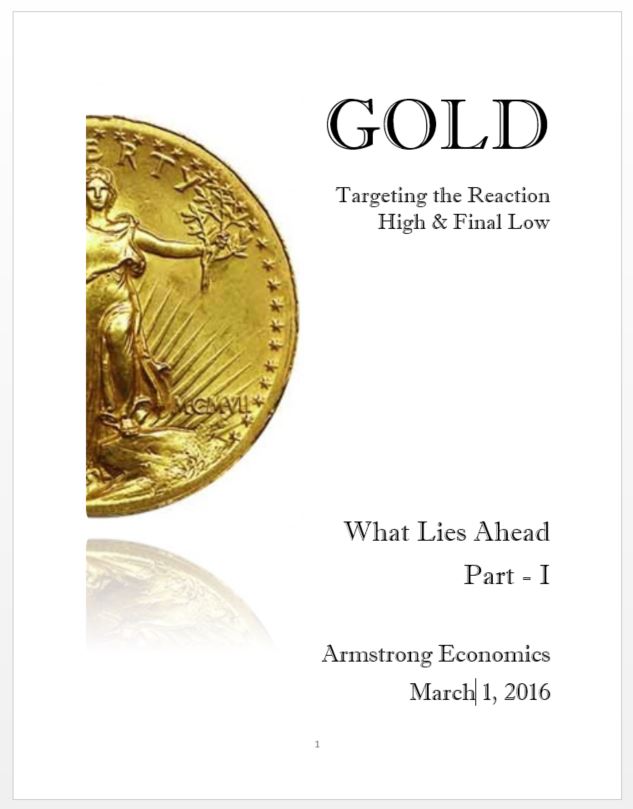 The people asking questions about the report should understand this is only a 42-page report with analysis only. This does not include any historical background information since we have covered that previously. This report is very timely and it comes with a video dealing with the immediate reaction rally. The price is ALL INCLUSIVE for the year. There will be a part II, which is included in the price as well as the video.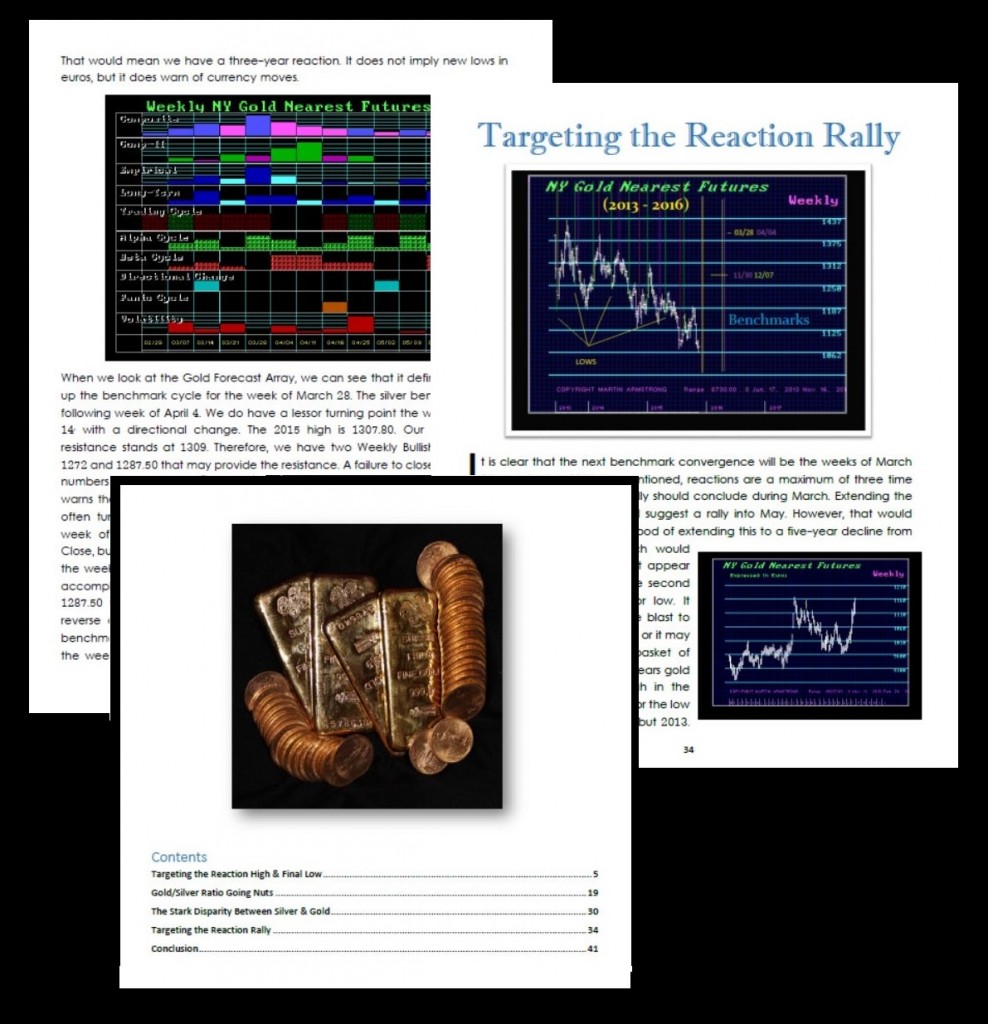 The "2016 Gold Report" is priced at $500. This includes video, part I, and part II
All reports are delivered in 3-5 business days as this is a manual process.