Blog/Interest Rates
Posted Nov 12, 2019 by Martin Armstrong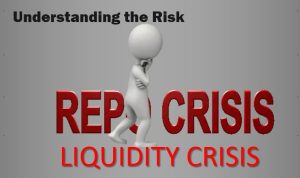 QUESTION:
Martin,
I heard an interesting argument recently about the Fed injecting money into the repo market. This person said that Dodd-Frank allows the fed to inject money directly into the banking system as in the case of the repo market, and this makes another 2008 impossible because all of the risk is now transferred to the currency and basically there is nothing to worry about.
I am sure this is not true but it does make me wonder where the liquidity crisis will pop-up if the fed has the power to inject liquidity as it needs to at any time and in any amount necessary. I am guessing it has to do with the fact that we need to think globally and not domestically as you always say. I believe you mentioned in previous posts that the liquidity crisis may now be transferred to Europe as they have different banking/ECB laws.
Thank You,
Alex
ANSWER: That's a nice theory, however, they have overlooked one major problem. The Fed cannot prop up the entire world. The liquidity crisis is unfolding in Europe — NOT the USA!!!! Banks no longer trust banks so they are placing it with the Fed rather than with other banks because nobody understands what is going on.