Posted Apr 7, 2016 by Martin Armstrong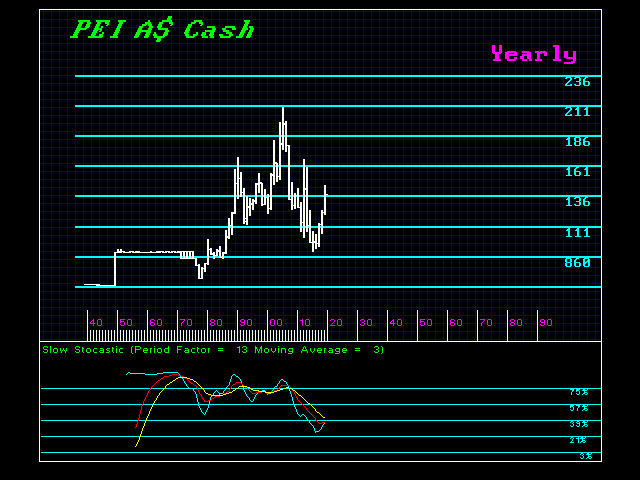 Based on the cash, we can see that the Greenback has rallied sharply against the A$ but has not elected a yearly bullish as of yet. It did exceed that level intraday, but the fact that it failed to retain those gains warns that we are not looking at new historic highs for the dollar against Australia.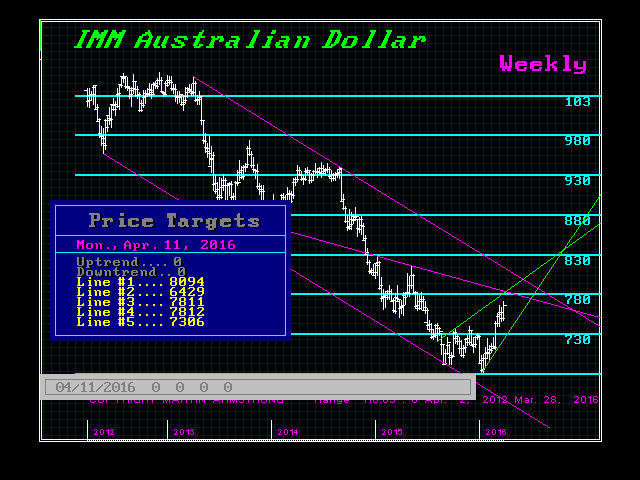 Looking at the A$ in futures (opposite of cash), here is a chart of the A$ rather than the Greenback. Our Daily Bearish to watch is 7415. A closing beneath this will warn of a drop back under 72. The Weekly Bullish stands at 7819 while we have reached 7698. The Weekly Bearish lies at 7390. This is what we need to elect on a closing basis to reverse the A$ back down.
Keep in mind that the low took place the week of January 11, so April will present the extent of any reaction. March closed at 7650 and our Monthly Bearish resides at 7606. However, if we make a new high in April and retest the reversals in the 7800 zone, then this will possibly change and move lower based upon our What-If models. The Monthly Bullish stands at 7820 and the Downtrend Line stands at 8132, technically showing that we have not reversed the decline as of yet.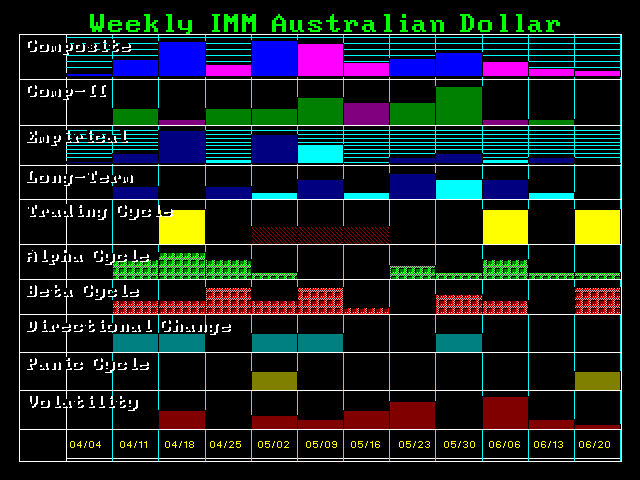 We still see the key weeks ahead as 04/18 and 05/02. It appears we should start to see rising volatility come May. We have not elected any Quarterly Bullish Reversals which begin at 8795. It does appear that we may exceed the March high during April. A daily closing back above 7627 will warn of a retest of the March high of 7698, and a break above that should produce a brief rally up to test the 7800 area.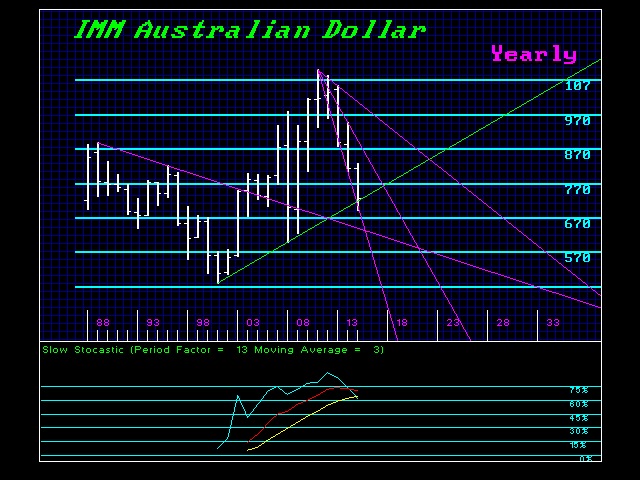 Keep in mind that we did elect a Yearly Bearish in the Futures. To date, we are 4 years down from the highest annual closing in 2012 and 5 years down from the intraday high in 2011. It does not appear that the A$ will make a new historic low, but it will remain under pressure a while longer. It appears we are looking at a revival of the uptrend from 2017/2018. This may be fueled by the realization that the Superannuation Fund is funded when most other countries are broke.
Keep in mind that in order for the January low to hold, we need to make new highs after April and close above 7820 on a monthly closing basis. Otherwise, we are still looking at a 3-month counter-trend reaction.