Posted Aug 14, 2018 by Martin Armstrong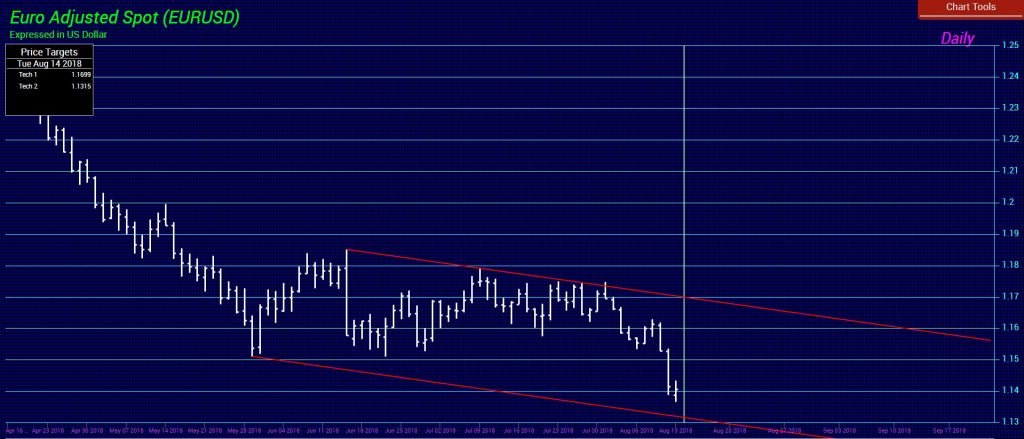 The Euro has continued to fall dropping at the time of this post to 11343. The bottom of this channel lies at the 11315 area and behind the curtain, our phone is in meltdown mode.  After's Italy warning that the ECB has to keep QE going or the entire bond market will collapse forcing the breakup of the EU has finally made many of the dollar-haters start to realize that indeed Draghi has destroyed the European economy and bond market.
Turkey appears to have gone to Qatar asking for financial help and they were turned away. I have warned that we were entering the crisis phase. Obviously, the WEC is going to be probably one of the most interesting and challenging sessions so far. Our worst nightmares are coming alive and far too many people in government are still refusing to face reality.
We will do a Private Bog of the Currency & the Dow