Posted Jun 5, 2018 by Martin Armstrong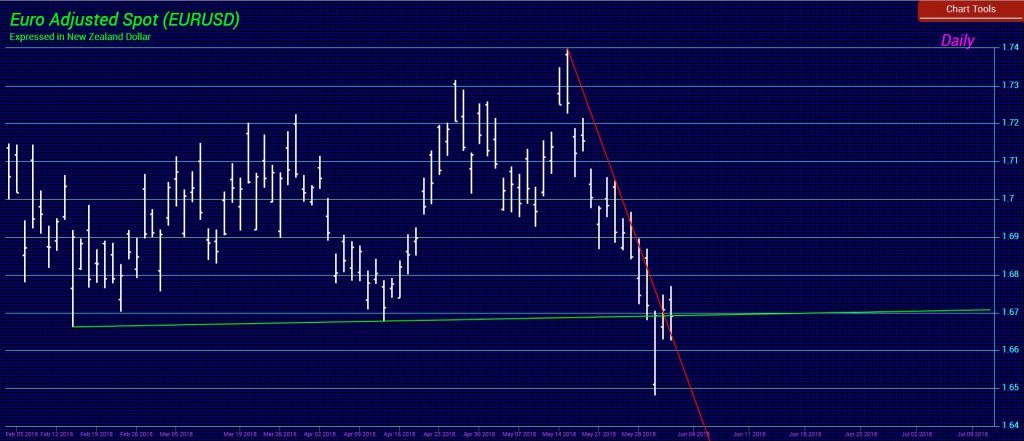 QUESTION: Hello Mr. Martin Armstrong. Why is it that if EURUSD goes down 20 – 30 pips other pairs with the EUR – such as the EURAUD or EURNZD go down 50 – 150 pips? Why such difference and volatility with these pairs?
JMF
ANSWER: The reason for this is simply that the US dollar is in a broader market trend. This is how the world monetary system collapses. A lower dollar devalues debt and everyone is fat and happy. You determine a trend by monitoring the performance of any market and observing it from a host of different perspectives. Each market is reflecting the differences in trends that are influenced by both domestic political trends and the local business cycle, as well as by the external influences from capital flows moving in or out of a country. Keep in mind that we have some countries that are PUNISHING foreign investors for daring to invest in their country. They are deliberating trying to prevent a rise in real estate and that sets in motion an economic decline domestically since it tends to reverse the capital flows altogether.