Blog/Foreign Exchange
Posted Oct 14, 2018 by Martin Armstrong
While the IMF chief Christine Lagarde has come out expressing her fear that not only a trade but also a currency war may emerge that could dampen the growth of the global economy, there are some serious issues that need to be addressed.  The problem with misunderstanding currency and its role in the floating exchange rate system can easily engulf even bystanders in this clash of the titans – US v China.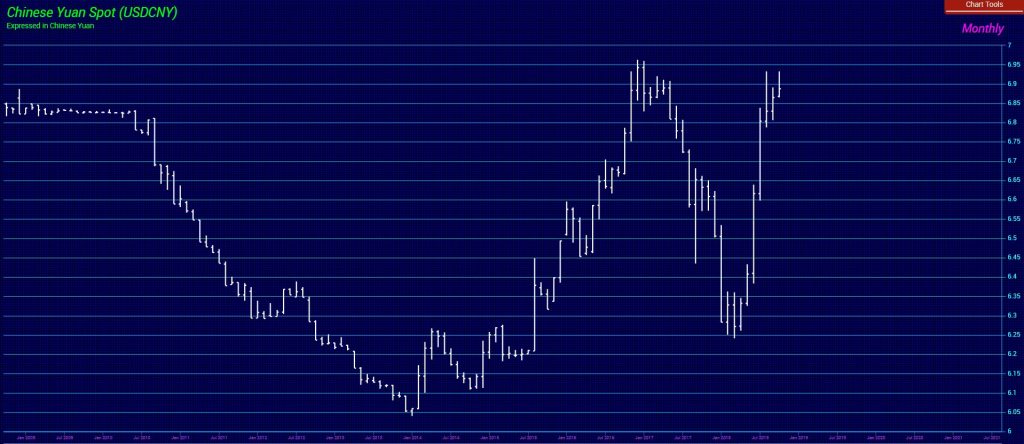 The background behind the smoldering trade dispute between the world's two largest economies, the US and China, demonstrates that there are serious misconceptions of the role of currency. President Donald Trump has fanned these flames for he too fails to understand the FOREX markets. Trump accuses China of unfair trading practices and theft of intellectual property. The People's Republic is also accused of devaluing its currency against the dollar, which tends to widen the already high US trade deficit.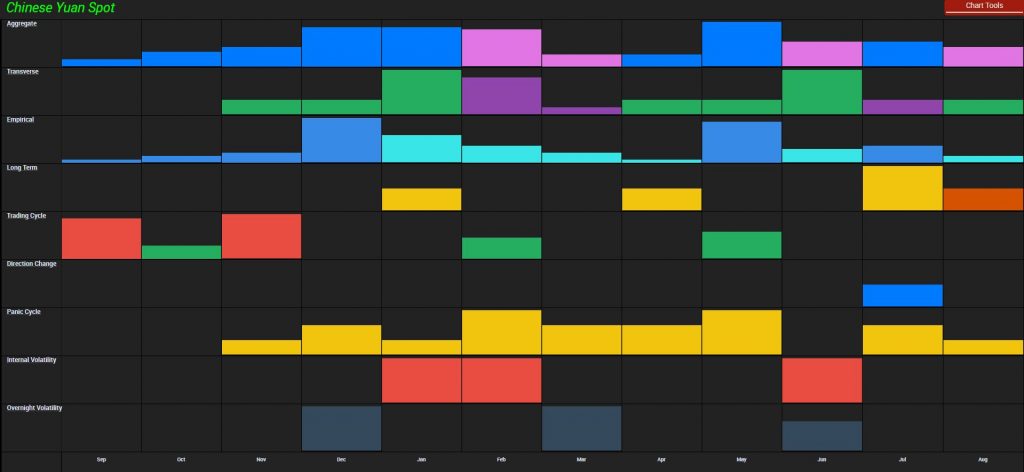 The dollar has been rallying against the yuan since the March low here in 2018. Clearly, the dollar is going to rise further for a trade war will hurt China more so than the USA. While we see critical turning points in January and March in 2019 followed by May, we must keep in mind that this pattern of a dollar rally is impacting the entire world. Trump FAILS to understand Capital Flows and his accusations against China is manipulating its currency to beat the USA in trade is NOT justified. Our models are showing the capital flight from China but also from Europe overall which contributed to the US share market rally into October basis the Dow Jones Industrials, which foreign capital buys looking always for the trophies.
We have tremendous Panic Cycles throughout 2019 and we see even the yuan is lining up with the targets concerning BREXIT. This is by no means a Chinese manipulation. What we see ahead in 2019 is anything but a nice steady market projection.