Blog/Market Talk
Posted Sep 9, 2015 by Martin Armstrong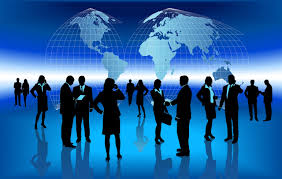 Asia saw some very strong gains on rumors of renewed Chinese intervention with the Nikkei producing its strongest one-day rise since 2008 (1,343 points +7.7%). The Chinese markets reacted to the news rather late yesterday. Europe walked in to the jubilation and saw encouraging market gains in the morning session. By mid-afternoon, the U.S. market had seen futures trading over 200 points but that started to fizzle out as the day went on.
Lots of street talk of big houses changing their call on global growth. Apple stock is seeing some big sellers (unwinding long term strategic positions) and the continued weakness in commodities continue to unnerve the markets. The DOW closes close to its days lows -200pts (-1.2%).
Not surprising, we are seeing bids again for the VIX but what is interesting is that over the past few months, the forward curve has turned inverted from a steep positive!
Asian futures are currently down around 2.5% from their close.
The U.S. Treasury market was again the main beneficiary but this time, not the frontend. The curve recouped everything it lost yesterday and then made ground, 2/10 flatter by 6BP 10yrs closing at 2.18% after seeing them trade at 2.25% intraday. The 10yr TY/RX spread closed 147BP.
The drift into U.S. dollars has returned and we saw the DXY close higher at 96.05 (+0.2%). Given the turnaround in oil was also reflected in the Russian rouble; closing marginally lower on the day -0.2%.
Gold has proven to be one of the most disappointing markets illustrating that it is not the safe-haven people assumed it would be as it fell nearly $20 to close $1108 on the day. Gold futures logged their lowest settlement in a month as a rise in Asian and European equities and strength in the U.S. dollar battered the precious metal. Gold's inability to rally and hold on to gains demonstrates that there is no concern about government yet as the flight to quality unfolds.
The talk around the street is still the rout in commodities and the finger of blame is still pointing in the direction of the Chinese (currency devaluation). If you need a scapegoat they are an easy target, but only if you need a scapegoat.  China should simply float their currency and let the free market do the job to prevent Western politicians from trying to blame China simply because of a peg.