Blog/Market Talk
Posted Sep 8, 2016 by Martin Armstrong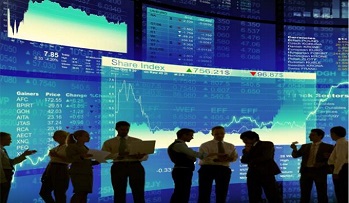 Secondary economic data in Japan coupled with slight dovish comments BOJ comments and the Nikkei started to drift lower. At worse the index was down around 1% but a lack of follow through volume saw a reasonable bounce into the close. Eventually, the Nikkei closed down 0.3% which, around mid afternoon looked very unlikely. The JPY again saw an active day but this time in the opposite direction. Having spent a lot of the morning with a 101 handle it was not until the European session that it moved to the mid 102's. Still the talk is around the BOJ's uncertainty towards additional monetary policy but given the ECB address today and the reaction Bunds and peripheral market had, it should be no surprise JPY was hit. Shanghai and Hang Seng were both better bid with HSI the best of the two closing +0.75% better.
Almost the whole market were patiently waiting for the ECB announcement followed by the Q+A session that follows. As expected all were left unchanged (Refi at 0%, Depo at -0.4% and marginal lending at 0.25%). Forty-five minutes later was always going to be fun part and the first questions provided the match, "How close were you to extending QE?" It wasn't discussed –  was certainly not what the market had anticipated that answer to be and the whole European Bond market together with core equity markets started to sell-off. Eventually, we did see recovery towards the close but DAX and CAC closed around 0.5% lower, whilst IBEX still sees buyers looking for high dividends  closing 1% better.
US markets started on the back foot following the lead provided by Europe but tended to hold-in better by comparison. Volumes were light but we did hear of fresh cash making its way into the market after the recent retracements seen. We did see some encouraging news from the oil sector after we heard the huge drawdown numbers release. Oil rallied nearly 5% in afternoon trading on the back of this news. All core US indices closed small lower but the NASDAQ did lose 0.55% after the recent contract highs recorded.
US Treasuries did not like the ECB reports and it too followed Bunds lower (price, higher yield). Following the ECB's "possible pause" yields rose and curves steepened. US 2's lost 4bp to close 0.77% and 10's gained 7bp to close 1.61% (2/10 spread at 84bp). Bunds lost ground but held in slightly better than the US closing 10's at -0.06% (spread US/Germany +167bp). Italy 10's closed 1.15% (+7bp), Greece 8.08% (+1bp), Turkey 9.35% (+4bp), Portugal 3.05% (+9bp) and UK Gilt 10yr closed 0.75% (+7bp).