Blog/Market Talk
Posted Sep 6, 2016 by Martin Armstrong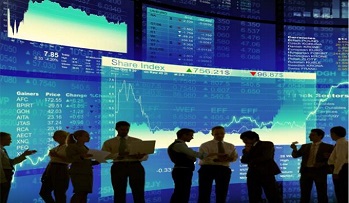 We could be about to enter some interesting times as we settle back post holiday season. We are looking at a possible return to volatility especially after a clear message from the G20 that they are frozen in the headlights. Asia started us off with the Nikkei rallying, closely followed also with positive performances for both Shanghai and Hang Seng (which closed at yet another high). We did see a strong recovery in the JPY +1.3%, whilst the AUD gained +1.3% after the RBA left rates unchanged
We were doing reasonably well ahead of the US markets opening with most core European indices trading well. However, all this was to change upon the ISM (Non-Manufacturing) which really disappointed. Expectation were for a print of 55.5 but release was 51.4 and saw Business Activity at 51.8 v's 58.8. European banks had a rather poor day Deut Bank -2.6%, Cmtz Bk -1.8%, BNP -1.4%, Banco Santa -1.3%, HSBC -2.3% BBVA -1.3% Barclays -2% all weighing on markets. Core indices eventually closed CAC -0.2%, DAX +0.14%, FTSE -0.8% and IBEX -0.6%. Both the Euro and GBP performed against the USD today gaining 1% a piece.
The US was unsure in the opening few hours initially trading lower following a weaker US Dollar but with much talk around Donald Trumps comment over the weekend of a "False Economy". By close of business and with Tech's (NASDAQ) leading the way all indices closed firmer. DXY closed 94.83. Commodities reflected a good day given the currency hit with Gold +$30 (+2%), Silver +4% and a rally in the US Treasury market all on the back of the ISM report.
US Bonds bounced around 5% on the news with 10's gaping from 1.62% down to close around 1.53%. US 2/10's closed +80bp. Over in Europe we continue to see the ECB playing the lead role but will be interesting to hear what Mr Draghi has to say on Thursday. 10yr Bund was last seen -0.11%; US/Bund 10yr closes +164bp. Italy closed 1.08% (-7bp), Greece 8.05% (+10bp), Turkey 9.39% (-7bp), Portugal 2.97% (-5bp) and UK Gilt 10yr closes 0.66% (-6bp).