Blog/Market Talk
Posted Sep 5, 2016 by Martin Armstrong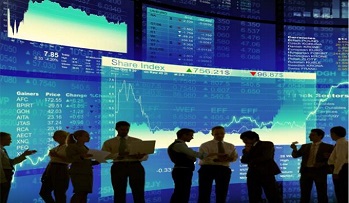 After Fridays Payrolls release we saw Asian futures reflect a solid performance which was carried into the cash indices this morning. The Nikkei lost a little of the futures euphoria but still closed up 0.7% and the highest close in over 3 months, the JPY gained 0.55% rejecting the 104 handle and closing closer to 103 instead. Despite Mr Kuroda's comments that monetary policy could have more to run as he disagrees it is close to its limits. The Shanghai and Hang Seng were both positive but worlds apart. China managed just a 0.2% return while the HSI rallied 1.65% making that its highest close in over a year.
European volumes were better today and some say were good but that was explained away by the rolls that are due. We normally see a quiet day when holidays reduce trading but we managed to escape much of that today. G20 hit some headlines but failed to have a meaningful impact on markets. Japan spoke of BREXIT and their fear of market access, IMF of reduced global trade outlook, China reaffirmed growth outlook and elsewhere Russia and Saudi Arabia agree on oil cooperation (oil rallied over 5% at one stage but lost momentum by the close). Most European indices liked what they heard and produced good returns for the majority of the day but in the final hour (with the exception of IBEX) all turned negative.
US cash market closed… Futures almost unchanged recovering from early weakness.
10yr German Bund closed marginally lower yield after the weekend election where Angela Merkel's party was beaten into third place. Bund closed -0.05%, Italy 1.16% (-1bp), Greece 7.95% (+2bp), Turkey 9.46% (-7bp), Portugal 3.03% (+2bp) and Gilt 0.71% (-1bp).