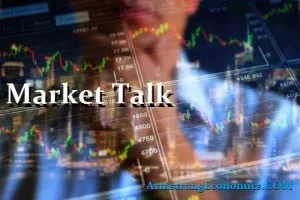 Stock markets were spooked by North Korea's sixth nuclear test over the weekend which had the usual effect of rallying safe-haven such as gold and treasuries. The US dollar also found a bid with the Japanese yen benefiting as money scattered from the risk. The Nikkei ended the day around 1% lower with exporters being hit but the currency appreciation was responsible for much of this move. Hong Kong's Hang Seng was also around 1% weaker but interesting to see that mainland market closed higher (+0.4%). A few markets were closed today (Malaysia and Vietnam) but the obvious one was the US closed for Labour Day. All this weekend news came after the US jobless number released on Friday but was probably more subdued because of the thin trading volumes.
In Europe all indices reacted negatively to the weekend news, opening weaker following Asia and due to holidays never really managed a bounce. The Spanish IBEX lost -0.8% with CAC, FTSE and DAX all -0.4% weaker. There was more vocal responses from US officials but also heard governments comment from around the world. Away from this as the top topic, many discussed the televised debate in Germany and also this Thursday meeting of the ECB. Not having heard much from Mario Draghi last week it will be the Q+A that will pull the headlines rather than the prepared remarks. All will be listening for discussion or innuendo surrounding QE and any plans to further reduce the amount of purchases or indeed an extension of such!
2's closed 1.34%, 10's closed 2.17%, 30's 2.78%, Bunds 0.36% (-1bp), France 0.68% (u/c), Italy 2.03% (-4bp), Greece 5.43% (u/c), Turkey 10.35% (u/c), Portugal 2.78% (-4bp) and UK Gilts 1.05% (u/c).