Blog/Market Talk
Posted Sep 28, 2016 by Martin Armstrong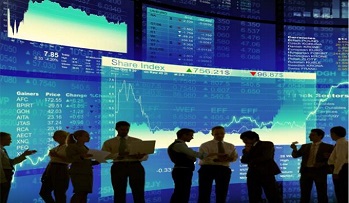 Asia, specifically the Nikkei, traded heavy from the opening and although attempted a bounce mid-session by the close ended 1.3% down. The JPY therefore saw moves towards the 100 level but was eventually rejected reaching only 100.25 and by late US trading leveled at 100.75. Many traders speculating about the Shanghai playing with the 3k level with the cash closing below that price. Hang Seng bucked that trend managing a positive 0.2% gain for the day. In late US trading the Nikkei futures have reclaimed 0.6% of the earlier cash decline following the lead of many markets reaction to the OPEC limitation announcement.
European markets were driven more by news/rumors around Deutsche Bank yet again. The banks shares managed a 3% rally which lifted both confidence along with prices. US Durable Goods numbers were basically in-line with forecasts which, given is traditionally a volatile number, is pretty good. The afternoon announcement coming from Algiers by OPEC of an agreed prelim deal certainly helped stocks on a day where dealers were struggling for enthusiasm. The first time in eight years provided all markets with some reason for optimism and so we saw oil exporting countries currencies gain against the USD. The announcement appeared early enough that European bourses reacted and with consolidated gains of around 0.75% across the board.
The same could also be argued for the US markets with prices changing direction midday ending with solid bounces across the board. Oil closed around 6% higher on the announcement and aided the 0.5% gains seen for most core markets. Yellen's address on supervision and regulation really did not have that much of an impact directly but we do have more speakers tomorrow along with Initial Claims and Home Sales, whilst in Germany we see Unemployment and CPI.
US Treasuries had a reasonable day but eventually bailed to the equity bounce to close 1bp higher across the curve. 2's closed 0.76% and 10's at 1.57%. Germany Bunds were again bid given the uncertainty around peripheral markets and the focal Italian vote in  a couple of months. 10yr Bund closed -0.15%, closing the US/Germany spread at +172bp. Italy 10's closed 1.18%, Greece 8.1%, Turkey 9.36%, Portugal 7.62% and UK Gilt 10yr at 0.67%.