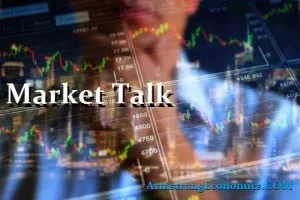 ASIA:
China and India have agreed not to deploy more troops to the frontline, China's Defense Ministry said on Tuesday. The two sides held their sixth round of commander-level talks on the border situation on Monday. The countries have agreed not to unilaterally change the situation, so as to avoid any actions that might complicate the situation.
Byte Dance, owner of video-sharing platform TikTok is unlikely to get approval from Chinse government for its possible deal, which it has struck with Oracle Corp and Walmart Inc, People's Daily said in its editorial. ByteDance has said it will create a US subsidiary, TikTok Global, that will be part-owned by Oracle and Walmart and TikTok Global's board would comprise mainly of Americans. The newspaper daily said the requirement that four of the five board seats of TikTok Global be occupied by Americans and only one reserved for a Chinese national, as well as the inclusion of a US approved "national Security advisor" may hurt China's national security, interests and dignity.
Shares of global banking giants HSBC and Standard Chartered Hong Kong plunged on Monday after official US financial crime data showed that the world's biggest banks have allowed criminals to move more than $2 trillion "dirty money" around the globe. Files released by FinCEN, the US Financial Crimes Investigation Network, revealed that major global banks moved large sums of allegedly illicit funds over nearly two decades despite red flags about the origins of the money.
J.P. Morgan has opted not to include India's government bonds in one of its flagship emerging market indexes after investors cited ongoing problems with capital controls, custody and settlement and other operational snags. India has one of the largest local currency government bond markets among emerging-market economies with over USD 800 billion in debt stock. But long-held restrictions on foreign buying of its bonds have kept it out of the top benchmarks used by global money managers.
India's crude oil imports declined in August, albeit at a slower pace, as soaring coronavirus cases continued to hit mobility and slowed economic recovery, government data showed on Monday. Crude oil imports last month fell about 23.4 percent from a year earlier to 3.58 million barrels per day (bpd), data from the Petroleum Planning and Analysis Cell (PPAC) of the Ministry of Petroleum & Natural Gas showed. On a monthly basis, imports rose 9.9 percent from 13.79 million tonnes or 3.26 bpd in July.
The major Asian stock markets had a negative day today:
NIKKEI 225 closed
Shanghai decreased 42.63 points or -1.29% to 3,274.30
Hang Seng decreased 233.84 points or -0.98% to 23,716.85
ASX 200 decreased 38.50 points or -0.66% to 5,784.10
Kospi decreased 56.80 points or -2.38% to 2,332.59
SENSEX decreased 300.06 points or -0.79% to 37,734.08
Nifty50 decreased 96.90 points or -0.86% to 11,153.65
The major Asian currency markets had a mixed day today:
AUDUSD decreased 0.00578 or -0.80% to 0.71710
NZDUSD decreased 0.00331 or -0.50% to 0.66353
USDJPY increased 0.23 or 0.22% to 104.92
USDCNY decreased 0.00633 or -0.09% to 6.78478
Precious Metals:
Gold decreased 10.77 USD/t oz. or -0.56% to 1,901.80
Silver decreased 0.304 USD/t. oz or -1.23%% to 24.425
Some economic news from last night:
South Korea:
PPI (YoY) (Aug) increased from -0.8% to -0.5%
PPI (MoM) (Aug) increased from 0.2% to 0.5%
EUROPE/EMEA:
The UK's coronavirus alert level is being upgraded from 3 to 4, meaning transmission is "high or rising exponentially," its chief medical officers have said. It comes after the government's scientific adviser warned there could be 50,000 new coronavirus cases a day by mid-October without further action.
A survey conducted by Ipsos Mori reported less than half of the country supports a second national lockdown. The survey found 44% of Britons support a complete national lockdown to contain the virus, while 34% oppose it. 17% neither support nor oppose, and 5% say they don't know. There is much more widespread support for local lockdowns, however, with 76% in favor and only 9% against. Other popular measures included banning all travel to other countries (69% support), implementing curfews to prevent people going out at night (59% support) and closing all restaurants and pubs (51% support).
Germany's economy is on track to recover pre-pandemic levels by the fourth quarter of 2021 as industrial activity is set to bounce back strongly, research institute Ifo said on Tuesday. The Ifo Business Climate index is almost at pre-crisis levels for many sectors, with significant improvements from the lows reached in April as shutdown restrictions have been relaxed. GDP in 2020 is expected to fall by 5.2%, year on year, but growth of 5.1% in 2021 would place Germany's economy at pre-pandemic levels by the fourth quarter. The recovery would gain pace in 2022, with GDP expected to grow by 1.7%.
The major Europe stock markets had a mixed day today:
CAC 40 decreased 19.20 points or -0.40% to 4,772.84
FTSE 100 increased 25.17 points, or 0.43% to 5,829.46
DAX 30 increased 51.95 points or 0.41% to 12,594.39
The major Europe currency markets had a mixed day today:
EURUSD decreased 0.00554 or -0.47% to 1.17110
GBPUSD decreased 0.00826 or -0.64% to 1.27384
USDCHF increased 0.00449 or 0.49% to 0.91949
Some economic news from Europe today:
UK:
CBI Industrial Trends Orders (Sep) decreased from -44 to -48
Euro Zone:
Consumer Confidence (Sep) increased from -14.7 to -13.9
US/AMERICAS:
The US economy is resilient and showing signs of improvement, Federal Reserve Chairman Jerome Powell testified todayHousehold spending is nearly 75% back on track to pre-pandemic levels, and the housing sector has made a notable recovery. However, the chairman is still concerned about the high level of unemployment, especially among lower-waged workers. Economic activity has improved since the depressed second quarter, but has been slow to improve.  "A full recovery is likely to come only when people are confident that it is safe to reengage in a broad range of activities," Powell stated.
The US Department of Justice decried three cities for permitting "anarchy." "The US Department of Justice today identified the following three jurisdictions that have permitted violence and destruction of property to persist and have refused to undertake reasonable measures to counteract criminal activities: New York City; Portland, Oregon; and Seattle, Washington," the branch noted in an official statement. Numerous protests and riots have occurred throughout the three cities for months on end, causing millions of dollars in property damage, an increase in shootings, as well as deaths; yet government officials in these Democratic-run cities have done little to curtail the crime. The Trump administration is now looking to cut funding to cities that fail to curb violence or accept federal help. "We cannot allow federal tax dollars to be wasted when the safety of the citizenry hangs in the balance. It is my hope that the cities identified by the Department of Justice today will reverse course and become serious about performing the basic function of government and start protecting their own citizens," Attorney General William Barr stated.
Brazilian Treasury Secretary Bruno Funchal noted that the government must curtail spending and stabilize market conditions due to current volatility and inflated borrowing costs. "We have no room for error. The (market) prices reflect the situation. It is a warning," Funchal told reporters at Reuters. Economy Minister Paulo Guedes assured that emergency coronavirus spending would cease at the end of the year, but President Bolsonaro seems willing to prolong programs.
US Market Closings:
Dow advanced 140.48 points or 0.52% to 27,288.18
S&P 500 advanced 34.51 points or 1.05% to 3,315.57
Nasdaq advanced 184.84 points or 1.71% to 10,963.64
Russell 2000 advanced 11.71 points or 0.79% to 1,496.96
Canada Market Closings:
TSX Composite advanced 161.12 points or 1.01% to 16,142.89
TSX 60 advanced 10.05 points or 1.05% to 967.76
Brazil Market Closing:
Bovespa advanced 302.82 points or 0.31% to 97,293.54
ENERGY:
The oil markets had a mixed day today:
Crude Oil increased 0.24 USD/BBL or 0.61% to 39.5500
Brent increased 0.25 USD/BBL or 0.60% to 41.6900
Natural gas decreased 0.038 USD/MMBtu or -2.03% to 1.8350
Gasoline decreased 0.0135 USD/GAL or -1.14% to 1.1725
Heating oil decreased 0.018 USD/GAL or -1.62% to 1.0963
Top commodity gainers: Lean Hogs (3.84%), Ethanol (19.09%), Rubber (6.18%), and Lumber (3.09%)
Top commodity losers: Cocoa (-2.78%), Bitumen (-4.01%), Palladium (-2.26%), and Orange Juice (-2.42%)
The above data was collected around 16:50 EST on Tuesday.
BONDS:
Japan 0.01%(+0bp), US 2's 0.13% (-0bps), US 10's 0.67%(+0bps);US 30's 1.42%(+1bps), Bunds -0.53% (+0bp), France -0.26% (+0bp), Italy 0.86% (-5bp), Turkey 13.48% (-4bp), Greece 1.00% (-5bp), Portugal 0.24% (-3bp), Spain 0.20% (+1bp) and UK Gilts 0.19% (+4bp).
US 2-Year Note Auction decreased from 0.155% to 0.136%
German 2-Year Schatz Auction decreased from -0.690% to -0.730%