Blog/Market Talk
Posted Sep 21, 2015 by Martin Armstrong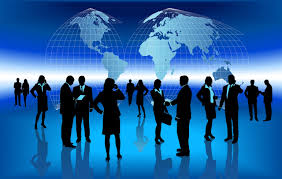 In Asia, the Hang Seng could not climb out of the red all day and eventually closed down –— 0.75%. As always, the Shanghai had a volatile session, initially opening higher, but spent the balance of the day making headway to close at the day's high of 3157 (+1.91%). The Nikkei was closed for Respect for the Aged Day. Nikkei futures however were quoted and initially followed the positive sentiment but that was as good as it got for the early U.S. session! Eventually, after a mid-day wobble in the U.S. and an uncertain European mix, stocks did manage to rally in the last few minutes of the U.S. day.
The U.S. Treasury market (especially the Long Bond) lost ground today as various FED Members spoke publicly. Lacker was quoted defending his position; Williams, talked of having patience, did not rule out 2015, and the non-voter Bullard argued against the FED decision of holding rates unchanged. The long-end lost almost 2 full points and at the same time we saw 2/10 steepen by 3bp to +148bp. The 10yr TY/RX spread closed the day +149bp.
The U.S. Dollar Index (DXY) saw one of its strongest days in a while, closing at 96.04 +1.10%. The euro was one of the worst performing currencies of the day closing down around 1% just below 1.1200. Most EM currencies continued to drift against the US$ also. The RUB, TRY, BRL and A$ all lost around 0.5%on the day.