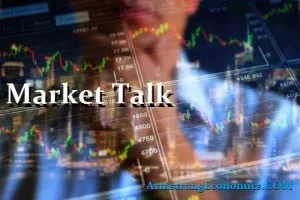 ASIA:
President Xi Jinping announced plans this month to spread "common prosperity" in what is one of the world's most unequal major economies, signaling a shift from his predecessors' pursuit of growth and heralding a tough crackdown on wealthy elites – including China's burgeoning group of technology billionaires. China, the first country to succumb to pandemic-fuelled recession and the first to emerge, is now spooking international investors, fearful that a summer blip in growth could herald a longer-term slump lasting into 2022. Economies of Japan, South Korea, and the city-state Singapore have shrugged off the spread of Covid-19 to maintain their recovery from lockdowns earlier in the year.
Indian factory activity expanded at a slower pace last month as persistent pandemic-related weakness weighed on demand and output, forcing firms to cut jobs again following a brief recovery in July, a private survey showed on Wednesday. Data on Tuesday showed Asia's third-largest economy grew by a record annual pace of 20.1% last quarter, driven by a surge in manufacturing and a strong rebound in consumer spending, but spiking infections from the Delta variant of the coronavirus and slow vaccination rates in some states are likely to hurt growth. The Manufacturing Purchasing Managers' Index, compiled by IHS Markit, fell from July's three-month high of 55.3 to 52.3 in August, but stayed above the 50-level that separates growth from contraction on a monthly basis. Employment slipped back into contractionary territory in August after growing in July for the first time in 16 months, indicating the job market is far from pre-pandemic levels.
The major Asian stock markets had a mixed day today:
NIKKEI 225 increased 92.49 points or 0.33% to 28,543.51
Shanghai increased 29.94 points or 0.84% to 3,597.04
Hang Seng increased 62.14 or 0.24% to 26,090.43
ASX 200 decreased 41.40 points or -0.55% to 7,485.70
Kospi decreased 31.17 points or -0.97% to 3,175.85
SENSEX increased 514.33 points or 0.90% to 57,852.54
Nifty50 increased 157.90 points or 0.92% to 17,234.15
The major Asian currency markets had a mixed day today:
AUDUSD increased 0.00331 or 0.45% to 0.73988
NZDUSD increased 0.00463 or 0.66% to 0.71109
USDJPY decreased 0.08 or -0.08% to 109.99
USDCNY decreased 0.00269 or -0.04% to 6.44875
Precious Metals:
Gold decreased 3.87 USD/t oz. or -0.21% to 1,809.79
Silver decreased 0.27 USD/t. oz or -1.12% to 23.900
Some economic news from last night:
Japan:
Foreign Bonds Buying decreased from -182.5B to -545.5B
Foreign Investments in Japanese Stocks increased from -550.2B to 25.3B
Monetary Base (YoY) decreased from 15.4% to 14.9%
South Korea:
CPI (MoM) (Aug) increased from 0.2% to 0.6%
CPI (YoY) (Aug) remain the same at 2.6%
GDP (YoY) (Q2) increased from 5.9% to 6.0%
GDP (QoQ) (Q2) decreased from 1.7% to 0.8%
Australia:
Exports (MoM) (Jul) increased from 4% to 5%
Home Loans (MoM) increased from -2.5% to -0.4%
Imports (MoM) (Jul) increased from 1% to 3%
Invest Housing Finance (MoM) increased from 0.7% to 1.8%
Trade Balance (Jul) increased from 10.496B to 12.117B
New Zealand:
Terms of Trade – Exports Prices (Q2) increased from -0.8% to 8.3%
Terms of Trade – Exports Volume (QoQ) (Q2) increased from -1.9% to 2.9%
Terms of Trade – Imports Prices (Q2) increased from -0.8% to 4.8%
Terms of Trade Index (QoQ) (Q2) increased from 0.1% to 3.3%
Some economic news from today:
India:
Exports (USD) (Aug) decreased from 35.43B to 33.14B
Imports (USD) (Aug) increased from 46.40B to 47.01B
Trade Balance (Aug) decreased from -10.97B to -13.87B
EUROPE/EMEA:
Germany's Economy Ministry released data Sunday showing the arms industry had committed to €22.5 billion ($26.5 billion) in sales during the current legislative period from October of 2017 until this month. The main recipients of arms export licenses over the current legislative period are Hungary with €2.66 billion in licenses and the US with €2.36 billion. The ten most important customers for Germany's arms industry include several non-EU and non-NATO member states, such as Algeria (€2 billion), Egypt (€1.88 billion) and Qatar (€720 million). The German government has also approved bountiful export licenses for India, Indonesia and Pakistan. The information made available by the Economy Ministry comes after a request made by Bundestag MP Sevim Dagdelen of the Socialist Left party.
The major Europe stock markets had a green day:
CAC 40 increased 4.39 points or 0.07% to 6,763.08
FTSE 100 increased 14.06 points or 0.20% to 7,163.90
DAX 30 increased 16.30 points or 0.10% to 15,840.59
The major Europe currency markets had a mixed day today:
EURUSD increased 0.00287 or 0.24% to 1.18694
GBPUSD increased 0.0061 or 0.44% to 1.38320
USDCHF decreased 0.00044 or -0.05% to 0.91514
Some economic news from Europe today:
Spain:
Spanish Unemployment Change increased from -197.8K to -82.6K
Swiss:
Retail Sales (YoY) (Jul) decreased from 0.1% to -2.6%
CPI (YoY) (Aug) increased from 0.7% to 0.9%
CPI (MoM) (Aug) increased from -0.1% to 0.2%
GDP (YoY) (Q2) increased from -0.7% to 7.7%
GDP (QoQ) (Q2) increased from -0.4% to 1.8%
Euro Zone:
PPI (YoY) (Jul) increased from 10.2% to 12.1%
PPI (MoM) (Jul) increased from 1.4% to 2.3%
US/AMERICAS:
Weekly jobless claims in the US reached a pandemic era low last week after dropping to 340,000. In comparison, first-time filings were 256,000 during the week of March 14, 2020, before lockdowns and restrictions occurred. Continuing claims for the week ending on August 14, 2021, increased by 178,526 from the week prior and reached 12.19 million. However, the rate has significantly increased YoY when continuing claims hit 29.75 million.
Canada experienced a C$778 million trade surplus in July, as reported by Statistics Canada. June's initial reading of C$3.2 billion was revised down to $2.6 billion. The underwhelming surplus for July is due to the record high number of imports that reached C$53 billion for the month (+4.2%). Statistics Canada announced earlier in the week that the overall Canadian economy contracted by 1.1% during Q2.
The global chip shortage negatively impacted Canadian auto sales this August. Sales fell 11.4% YoY from 146,925 vehicles compared to 165,837.
Brazil's Central Bank Focus Report anticipated the country's GDP to grow by 5.3% in 2022. The figure was revised down to 5.22% later, but recent data suggests it may dip lower. According to IBGE, Brazil's economy contracted by 0.1% between April and June. The agriculture sector experienced the largest loss after declining 2.8%. Consumption and consumer spending remained stagnant, while investments declined 3.6%.
US Market Closings:
Dow advanced 131.29 points or 0.37% to 35,443.82
S&P 500 advanced 12.86 points or 0.28% to 4,536.95
Nasdaq advanced 21.8 points or 0.14% to 15,331.18
Russell 2000 advanced 16.96 points or 0.74% to 2,304.02
Canada Market Closings:
TSX Composite advanced 105.54 points or 0.51% to 20,795.12
TSX 60 advanced 6.83 points or 0.55% to 1,244.94
Brazil Market Closing:
Bovespa declined 2,718.52 points or -2.28% to 116,677.08
ENERGY:
The oil markets had a green day today:
Crude Oil increased 1.73 USD/BBL or 2.52% to 70.3200
Brent increased 1.69 USD/BBL or 2.36% to 73.2800
Natural gas increased 0.038 USD/MMBtu or 0.82% to 4.6530
Gasoline increased 0.0468 USD/GAL or 2.22% to 2.1577
Heating oil increased 0.0405 USD/GAL or 1.90% to 2.1694
The above data was collected around 13:53 EST on Thursday
Top commodity gainers: Lumber (8.67%) and Methanol (3.82%), Orange Juice (3.64%) and Cocoa (2.85%)
Top commodity losers: Oat (-1.25%), Live Cattle (-1.18%), Palladium (-1.80%), and Silver (-1.12%)
The above data was collected around 14:07 EST on Thursday
BONDS:
Japan 0.033%(+0bp), US 2's 0.21%(+0.002%), US 10's 1.2936%(-0.51bps); US 30's 1.9086%(-0.01%),Bunds -0.3840% (-1.3bp), France -0.0390% (-1.3bp), Italy 0.6705% (-2.42bp), Turkey 16.42% (-1bp), Greece 0.75% (-1bp), Portugal 0.212% (-1bp); Spain 0.323% (-1.92bp) and UK Gilts 0.6780% (-2bp).