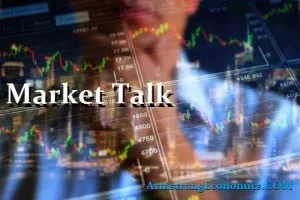 ASIA:
The World Trade Organization found on Tuesday that the United States breached global trading rules by imposing multibillion-dollar tariffs in President Donald Trump's trade war with China. WTO's three-member panel said the US duties broke trading rules because they applied only to China and were above maximum rates agreed to by the United States. Washington had not then adequately explained why its measures were a justified exception, the panel concluded.US opposed this observation by saying its tariffs imposed two years ago on more than $200 billion in Chinese goods were justified because China was stealing intellectual property and forcing US companies to transfer technology for access to China's markets.
Asian Development Bank expects India's economy to contract by 9% in FY2020-21 as against 4% forecast in June as the Covid-19 pandemic weighs heavily on economic activity and consumer sentiment in the country. The revision comes on the back of S&P Ratings and Nomura changing their forecasts to a sharper contraction of 9% for India's economy in the current financial year as against their earlier expectations. ADB, however, forecasts a strong recovery for India's economy in FY2021-22 in its Asian Development Outlook (ADO) 2020 Update, with gross domestic product (GDP) to grow by 8% as mobility and business activities resume more widely.
Japan's exports posted a double-digit slump for a sixth straight month in August as U.S.-bound shipments shrank due to a global demand slowdown from the coronavirus pandemic, casting a shadow over a trade-led recovery from the deep recession. Total exports fell 14.8% year-on-year in August, a smaller decline than the 16.1% expected by economists in a Reuters poll, official data showed on Wednesday. The decline in August was driven by fewer shipments of cars and mineral fuels, though the pace of contraction eased somewhat from July as economic activity showed signs of picking up.
The major Asian stock markets had a mixed day today:
NIKKEI 225 increased 20.64 points or 0.09% to 23,475.53
Shanghai decreased 11.76 points or -0.36% to 3,283.92
Hang Seng decreased 7.13 points or -0.03% to 24,725.63
ASX 200 increased 61.30 points or 1.04% to 5,956.10
Kospi decreased 7.66 points or -0.31% to 2,435.92
SENSEX increased 258.50 points or 0.66% to 39,302.85
Nifty50 increased 82.75 points or 0.72% to 11,604.55
The major Asian currency markets had a mixed day today:
AUDUSD increased 0.00359 or 0.49% to 0.73305
NZDUSD increased 0.00393 or 0.59% to 0.67492
USDJPY decreased 0.51 or -0.49% to 104.92
USDCNY decreased 0.02851 or -0.42% to 6.75157
Precious Metals:
Gold increased 11.28 USD/t oz. or 0.58% to 1,966.80
Silver increased 0.14 USD/t. oz or 0.50% to 27.370
Some economic news from last night:
Japan:
Adjusted Trade Balance increased from 0.04T to 0.35T
Exports (YoY) (Aug) increased from -19.2% to -14.8%
Imports (YoY) (Aug) increased from -22.3% to -20.8%
Trade Balance (Aug) increased from 10.9B to 248.3B
Australia:
HIA New Home Sales (MoM) decreased from 64.4% to -14.4%
MI Leading Index (MoM) increased from 0.1% to 0.5%
New Zealand:
Net Debt Forecast decreased from 30.20% to 27.60%
Economic Forecast increased from -28.293B to -23.358B
Current Account (QoQ) (Q2) increased from 1.56B to 1.83B
Current Account (YoY) (Q2) increased from -8.51B to -5.77B
Current Account % of GDP (Q2) increased from -2.70% to -1.90%
Some economic news from today:
EUROPE/EMEA:
H.H. Sheikh Abdullah bin Zayed Al Nahyan, Minister of Foreign Affairs and International Cooperation signed a peace accord with Israeli's Prime Minister, Benjamin Netanyahu, on behalf of UAE President Sheikh Khalifa bin Zayed Al Nahyan.
Dubai's Emirates NBD signed a memorandum of understanding with Israel's two largest lenders as the UAE and Israel agreed to normalize relations. Dubai's biggest bank by assets on Wednesday said it concluded a preliminary agreement with Bank Hapoalim, in a short statement to the Dubai Financial Market, where its shares trade. In a separate statement, the lender also announced an agreement with the country's second-biggest lender, Bank Leumi, which has a 30 per cent market share.
Real estate experts and developers of Dubai suggests for the sluggish real estate market attempting to recover from the blow of the coronavirus pandemic, the announcement of the retirement visa may help recover Dubai's declining real estate market and further its economy. Though they agree implications are big, with new sub-sectors being created in the property
market focused on would-be buyers approaching retirement age. One of the three conditions through which expats can be eligible for the retirement visa is for them to own property valued at over AED2 million (close to $550,000).
The major Europe stock markets had a mixed day:
CAC 40 increased 6.49 points or 0.13% to 5,074.42
FTSE 100 decreased 27.06 points or -0.44% to 6,078.48
DAX 30 increased 37.70 points or 0.29% to 13,255.37
The major Europe currency markets had a mixed day today:
EURUSD decreased 0.00045 or -0.04% to 1.18378
GBPUSD increased 0.01095 or 0.85% to 1.29873
USDCHF decreased 0.00075 or -0.08% to 0.90789
Some economic news from Europe today:
UK:
Core CPI (YoY) (Aug) decreased from 1.8% to 0.9%
Core CPI MoM (MoM) (Aug) decreased from 0.4% to -0.6%
Core PPI Output (YoY) (Aug) decreased from 0.1% to 0.0%
Core PPI Output (MoM) (Aug) increased from -0.1% to 0.1%
Core RPI (YoY) (Aug) decreased from 1.9% to 0.8%
Core RPI (MoM) (Aug) decreased from 0.5% to -0.3%
CPI (MoM) (Aug) decreased from 0.4% to -0.4%
CPI (YoY) (Aug) decreased from 1.0% to 0.2%
CPI, n.s.a (Aug) decreased from 109.10 to 108.60
PPI Input (MoM) (Aug) decreased from 1.8% to -0.4%
PPI Input (YoY) (Aug) decreased from -5.7% to -5.8%
PPI Output (YoY) (Aug) remain the same at -0.9%
PPI Output (MoM) (Aug) decreased from 0.3% to 0.0%
RPI (MoM) (Aug) decreased from 0.5% to -0.3%
RPI (YoY) (Aug) decreased from 1.6% to 0.5%
House Price Index (YoY) increased from 1.1% to 3.4%
Euro Zone:
Trade Balance (Jul) increased from 20.2B to 27.9B
US/AMERICAS:
The Federal Open Market Committee voted to hold short-term rates at 0%-0.25%. The current 2% inflation target will be permitted to rise "moderately for some time so that inflation averages 2% over time and longer-term inflation expectations remain well anchored at 2%," Chairman Jerome Powell stated. Furthermore, the committee adjusted their GDP forecast to -3.7%, which is a drastic improvement from their June forecast of -6.5%. Long-term, the FOMC lowered their target for 2021 to 4% from 5%, 2022 to 3% from 3.5%, and they expect growth to remain at 2.5% in 2023.
Nearly half of all US households reported that they are experiencing significant financial trouble in a recent survey by by NPR, the Robert Wood Johnson Foundation, and Harvard's T.H. Chan School of Public Health. Nationally, 46% of those surveyed reported "serious financial problems," while nearly 35% reported "using all of their savings." The figures are worse for households earning under $100,000 annually. In urban areas such as New York, Los Angeles, Chicago, and Houston, respondents reported having trouble financially caring for children, paying loans, mortgages or rent, medical expenses, and basic necessities.
Under "Operation Warp Speed," the US is aiming to develop a coronavirus vaccine in the shortest amount of time possible. Today, the Department of Health and Human Services and the Department of Defense announced that they plan to distribute the vaccine within 24 hours of its authorization. "Our goal at Operation Warp Speed, is that 24 hours after (regulatory authorization) is issued, we have vaccine moving to administration sites," an official told Reuters. The government is also planning to track immunization across the nation through pharmacy records, leaving many to speculate whether the vaccination will become mandatory.
Snowflake, a cloud computing service, became the largest software IPO in market history this Wednesday. Snowflake debuted at $245 per share today, more than doubling in price from analysts' estimated range.
US Market Closings:
Dow advanced 36.78 points or 0.13% to 28,032.38
Nasdaq declined 139.85 points or -1.25% to 11,050.47
S&P 500 declined 15.71 points or -0.46% to 3,385.49
Russell 2000 advanced 14.17 points or 0.92% to 1,552.33
Canada Market Closings:
TSX Composite declined 135.61 points or -0.83% to 16,295.66
TSX 60 declined 9.85 points or -1% to 973.79
Brazil Market Closing:
Bovespa declined 622.23 points or -0.62% to 99,675.68
ENERGY:
The oil markets had a mixed day today:
Crude Oil increased 1.73 USD/BBL or 4.52% to 40.0100
Brent increased 1.59 USD/BBL or 3.92% to 42.1200
Natural gas decreased 0.057 USD/MMBtu or -2.41% to 2.3040
Gasoline increased 0.0468 USD/GAL or 4.14% to 1.1768
Heating oil increased 0.0149 USD/GAL or 1.36% to 1.1115
The above data was collected around 12:38 EST on Wednesday.
Top commodity gainers: Crude Oil (4.52%), Gasoline (4.14%), Brent (3.92%), and Coal (3.78%)
Top commodity losers: Natural Gas (-2.41%), Cocoa (-5.82%), Bitumen (-6.33%), and Lumber (-33.27%)
The above data was collected around 12:50 EST on Wednesday.
BONDS:
Japan 0.01%(+0bp), US 2's 0.14% (-0bps), US 10's 0.67%(-1bps); US 30's 1.41%(-2bps), Bunds -0.48% (-0bp), France -0.23% (-1bp), Italy 0.96% (-3bp), Turkey 12.97% (+15bp), Greece 0.99% (-8bp), Portugal 0.28% (-1bp); Spain 0.23% (+2bp) and UK Gilts 0.21% (-1bp).