Blog/Market Talk
Posted Sep 14, 2015 by Martin Armstrong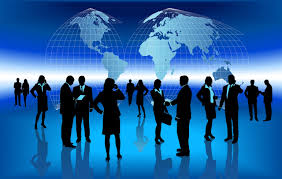 Asian equities traded on the heavy side today (Nikkei -1.63% and Shanghai -2.67%), and so followed Europe. However, the U.S. market appeared most nervous of all world indices, even though they ended the day only down -0.4%. Obviously, the Fed's decision is the main topic of conversation with Retail Sales tomorrow only gaining a mention, but these were reasons given for the tightest trading range seen in such a long time. There is some talk that as we approach month end and the potential U.S. govt. shut down that this could be a bigger event than is currently being portrayed! So, with stocks already trading on soggy ground, any unexpected news this week could see even further weakness in stocks.
With all the talk of lower growth and concerns over whether the Fed should or should not raise rates in the global slowdown, oil prices continues to decline and so does the spread. TWI settled at $44 and the spread around $3. Gold did trade weaker early in the day but recovered to almost unchanged on the day.
The U.S. Treasury market provided no clues either, closing almost unchanged across the curve. We did see marginal weakness mid-session (providing a steeper curve) but all of that was lost by the close. As 10yrs at 2.18 that puts the TY/RX spread at +152BP.