Blog/Market Talk
Posted Sep 13, 2016 by Martin Armstrong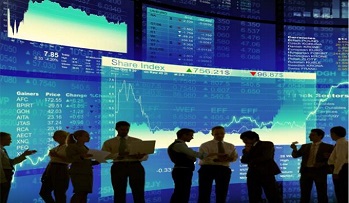 A very welcomed rally in the US found the desired effect upon Asia initially but sadly failed to install confidence required to convince and resulting in a mixed session. The Nikkei saw a healthy opening but lost momentum midway through the session. Towards the close we did see some buying interest which managed to close the market up 0.4% better but late US trading has eroded today bounce and so cash will be struggling when it opens later tonight. The JPY has suffered the majority of the day and even with the late futures loss the currency continues to drift and was last seen around the high 102's. The Hang Seng tried for most of the day to cling onto gains made early in the session but sadly lost in the final hour of trading.
Europe suffered a similar pattern to the Asian markets but were heavily influenced by US markets, Oil, supply and weaker than expected economic data. The IEA (International Energy Agency) said that over supply, limited demand and an increase in production does not paint a promising market outlook and we see WTI around 3% lower this evening. German ZEW (confidence indicator) was released below the 2.5% expectation as came in at 0.5%. The late European trading was dominated by US markets as they traded heavy from the opening. However, today we are starting to see the EURO and GBP both slide with stocks which focuses the logic away from currency contrast and towards Europe as a whole. DAX and FTSE down 0.5%, CAC down 1.2% and IBEX down 1.6%.
US saw selling of cash from the opening bell along with the pick-up in volatility as the nervousness continues to play. With FED speakers from all angles, declining oil, Treasury yields climbing and the mood sets the markets for a wobble. The DOW and S+P were both down 1.4% whilst the NASDAQ closed 1.1% lower. We did see a rally in USD against GBP (1%) and the broader DXY closes 0.55% better. The VIX also closed stronger with last price seen around 18.75 an increase of approximately 20%.
The US curve continues to be drawn between stock market direction and volatility. With a clear bearish stock market we see safe-haven bid for the front end and the curve tends to steepen. We really do not have a yield curve one can trust presently, as all tenors respond for different reasons. 2's closed marginally better bid (3bp) at 0.80% with 10's at 1.73% (+6bp). In Europe the German Bunds are again in positive territory closing at 0.07% (+3.5bp); which closes the US/German spread at +166bp. Italy closes 1.30% (+3bp), Greece 8.25% (+6bp), Turkey 9.60%, Portugal 3.20% (+3bp) and UK Gilt 10's at 0.91% (+5bp).