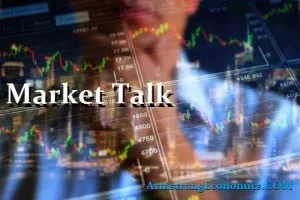 ASIA:
Finally, some positive news from the US and China trade war as China announced they will exempt 16 categories of products from US tariffs today ahead of the meeting early next month. The two main categories of products were seafood and medicines related to cancer, perhaps looking at these products as more of a case to help China rather than loosen the tension.
After the meeting yesterday with German Foreign minister and Hong Kong activist Joshua Wong, China announced they have "sufficient proof" of foreign intervention in Hong Kong. In addition, China has now recalled the German ambassador in retaliation of the meeting which took place. "What happened now, I unfortunately have to say, will have negative consequences on bilateral relations and the Chinese side has to react," said the German ambassador Wu Ken.
The UN secretary general has asked for India and Pakistan to resolve the issues through a dialogue and to try stop the rising tensions of Kashmir. India today tested a portable anti-tank guided missile system, which is said to be start of the art, in perhaps a show to Pakistan.
The major Asian stock markets had a mixed day today:
Shanghai decreased 12.39 points or -0.41% to 3,008.81
Kospi increased 17.12 points or 0.84% to 2049.20
ASX 200 increased 23.90 points or 0.36% to 6,638.00
NIKKEI 225 increased 205.66 points or 0.96% to 21,597.76
Hang Seng increased 475.38 points or 1.78% to 27,159.06
SENSEX increased 125.37 points or 0.34% to 37,270.82
The major Asian currency markets had a mixed day today:
AUDUSD increased 0.0002 or 0.03% to 0.6861
NZDUSD decreased 0.0012 or 0.18% to 0.6412
USDJPY increased 0.2540 or 0.24% to 107.7840
USDCNY increased 0.0001 or 0.00% to 7.1091
Precious Metals:
Gold increased 12.15 USD/t oz. or 0.82% to 1,495.69
Silver increased 0.12 USD/t. oz or 0.67%% to 18.1639
Some economic news from last night:
Australia:
Westpac Consumer Sentiment (Sep) decreased from 3.6% to -1.7%
New Zealand:
External Migration & Visitors (Jul) increased from 0.60% to 2.00%
Permanent/Long-Term Migration (Jul) increased from 3,990 to 5,100
Visitor Arrivals (MoM) increased from -0.1% to 1.3%
South Korea:
Unemployment Rate (Aug) decreased from 4.0% to 3.1%
Japan:
BSI Large Manufacturing Conditions (Q3) increased from -10.4 to -0.2
Some economic news from today:
India:
M3 Money Supply decreased from 10.2% to 9.9%
EUROPE/EMEA:
UK PM Boris Johnson is having a hard time lately. A Scottish court has ruled the suspension of Brexit as unlawful; the suspension will not be lifted until the UK Supreme Court hears an appeal from the government next week. There is also reports that Boris Johnson deliberately mislead the queen in order to approve the suspension in the first place.
Angela Merkel warned the EU if the UK were to adopt a Singapore styled system on the footsteps of Europe. Merkel also spoke about how the German government will do everything in their power to make an orderly Brexit, but are also prepared for a disorderly one. "But the fact remains that after the withdrawal of Britain, we have an economic competitor at our door, even if we want to keep close economic, foreign and security cooperation and friendly relations," she said, referring to a leaner Britain post-Brexit.
Reasons as to why John Bolton was fired emerged today, and it seems to do with President Trump wishing to relax sanctions on Iran for the US to have a meeting with Iranian President Rouhani. This caused Bolton to react forcefully against President Trump and in turn get fired.
The major Europe stock markets had a green day today:
CAC 40 increased 24.86 points or 0.44% to 5,618.06
FTSE 100 increased 70.08 points, or 0.96% to 7,338.03
DAX increased 90.36 points or 0.74% to 12,359.07
The major Europe currency markets had a mixed day today:
EURUSD decreased 0.0035 or 0.31% to 1.1008
GBPUSD decreased 0.0020 or 0.16% to 1.2326
USDCHF increased 0.0010 or 0.10% to 0.9929
Some economic news from Europe today:
Spain:
Spanish Industrial Production (YoY) (Jul) decreased from 1.6% to 0.8%
US/AMERICAS:
Today marks the 18th anniversary of 9/11 – the deadliest terrorist attack in American history that claimed 2,983 lives. Flags across the country were flown at half-mast to remember the men, women, and children who lost their lives.
After extending an olive branch to the Taliban to begin peace negotiations, the Taliban ignited a car bomb that killed 11 people including one US soldier. The peace negotiations, set to take place at Camp David, were promptly called off. "They thought they would use this attack to show strength, but actually what they showed is unrelenting weakness," President Trump stated. It is still unclear whether the US will completely withdraw troops from the region.
California's state senate passed a bill that could transform the way rideshare companies like Uber and Lyft operate. Once considered independent contractors, the bill will grant workers employee status, thereby enabling drivers to receive a minimum wage, paid sick leave, overtime pay, worker's comp, and other benefits. Both Lyft and Uber are poised to fight the legislation, stating that the changed status would significantly impact their business model and overall profits.
"Canadians once again get to vote for the country they want to live in," Canadian PM Justin Trudeau stated today. Trudeau, backed by the Liberal Party, is campaigning for re-election, but not without some stiff competition. Recent polls show close support for both Trudeau and opposing Conservative Party candidate Andrew Scheer. The Liberal Party recently launched an attack against Scheer, noting his past opposition to same-sex marriage and abortion. Trudeau is under fire for multiple ethical missteps during his reign, including the handling of the SNC-Lavalin debacle and selling arms to Saudi Arabia. With only five weeks of campaigning, the next general election will be held on October 21.
US Market Closings:
Dow advanced 227.61 points or 0.85% to 27,137.04
S&P 500 advanced 21.52 points or 0.72% to 3,000.91
Nasdaq advanced 85.52 points or 1.06% to 8,169.68
Russell 2000 advanced 32.72 points or 2.12% to 1,575.71
Canadian Market Closings:
TSX Composite advanced 73.80 points or 0.45% to 16,611.14
TSX 60 advanced 4.87 points or 0.49% to 992.96
Brazil Market Closing:
Bovespa advanced 414.10 points or 0.40% to 103,445.60
ENERGY:
A strong US Crude inventory draw of 6.9 million barrels last week, as reported by the EIA, has helped push crude up from a low caused by the Bolton firing. However, later in the day Crude continued to run down losing close to 3% of its value.
The oil markets had a negative day today:
Crude Oil decreased 1.49 USD/BBL or -2.60% to 55.9833
Brent decreased 1.43 USD/BBL or -2.29% to 60.8747
Natural gas decreased 0.031 USD/MMBtu or -1.20% to 2.5535
Gasoline decreased 0.0182 USD/GAL or -1.14% to 1.5709
Heating oil decreased 0.0234 USD/GAL or -1.21% to 1.9113
Top commodity gainers: Bitumen (7.21%), Feeder Cattle (1.89%), Live Cattle(2.76%), and Gold (0.82 %)
Top commodity losers: Oat (-7.28 %), Lean Hogs (-3.55%), Crude Oil (-2.60%), and Brent (-2.29%)
The above data was collected around 15:20 EST on Wednesday.
BONDS:
Japan -0.20%(+2bp), US 2's 1.67% (+1bps), US 10's 1.74%(+3bps), US 30's 2.22%(+3bps), Bunds -0.54% (+0bp), France -0.24% (+1bp), Italy 0.96% (-6bp), Turkey 15.17% (-20bp), Greece 1.65% (+1bp), Portugal 0.27% (-1bp), Spain 0.28% (+1bp) and UK Gilts 0.64% (-0bp).
US 10-Year Note Auction increased from 1.670% to 1.739%
Italian 12-Month BOT Auction decreased from 0.107% to -0.226%