Blog/Market Talk
Posted Mar 14, 2016 by Martin Armstrong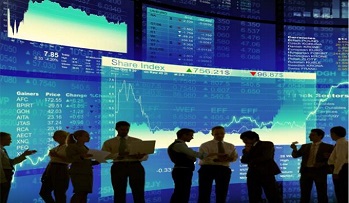 Quieter equity markets across the globe today with gains decreasing as we move from east to west. Core Asian markets saw returns today of around +1.5% each but the week is to be dominated by central bank activity. Today sees the start of the BOJ's two-day meeting, but no change in rate is expected by the street. China was happy to keep the yuan around Friday's level of 6.4913. Few miners are starting to see rating hits due to recent price activity, especially in Australia.
In Europe, we saw the best returns in the DAX (+1.6%) partly on a better than forecasted Industrial Output (Expected +1.7 while actual release was +2.1) but more supported by Draghi's commitment last week (see Fridays 12th of March "Market Talk"). It will be interesting to see the amount of corporate borrowings to facilitate stock buy-backs! Other core European market (CAC, FTSE and IBEX) all saw gains of around +0.5%. Tomorrow we see Employment data released (0.3% Q/Q and 1.1% Y/Y).
US had an extremely quiet day but with the FED's two-day meeting commencing Tuesday it really should not be a surprise. Also tomorrow, we have Retail Sales and Producer Prices when good or bad numbers will certainly shake equity, bond and FX markets. A hike is not priced-in but it will be interesting to see if they can narrow the gap between the dots and market expectation.
Oil lost 3% after Iran said they would not be looking to limit supply. WTI traded drifted lower all day with last price seen trading at $37.30 (-3.15%). Gold has also been under pressure all day losing around 2% with last price seen at $1235 (-1.9%). There has been talk that money is making a bold move and moving back into Emerging Markets debt and equity.
US Bond market continues to see a flatter curve with 2's trading 0.96% while 10's recouped some of Fridays losses (closing this evening at 1.96%. In Europe, core markets were little changed with 10yr Bund closing 0.28%. Italy 10yr closed 1.30% (-2bp), Greece 8.41% (-16bp), Turkey 9.88% (-3bp) and UK Gilt 10yr at 1.55% (-2bp).