Blog/Market Talk
Posted Oct 5, 2016 by Martin Armstrong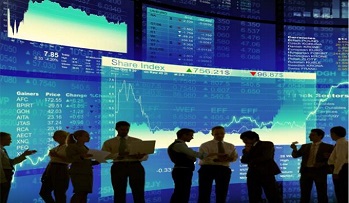 A steady but quiet day in Asia saw a good performance all around with 0.5% better return. JPY continued its decline reaching the mid 103's as the Nikkei's run gained pace. However, the main talking point today even for Asia was the talk of ECB considering to cut-back on their QE pace. Most guys we spoke with were awaiting the European open and the subsequent performance of peripheral debt.
From the European open all core indices were around 0.75% lower but that fortunately was the low. From then all managed to recover with DAX and CAC both closing 0.3% lower on the day; Deutsche Bank climbed 2.7% today. FTSE continued heavier than most closing 0.6% lower, while GBP traded briefly below the 1.2700 handle but also climbed as the day progressed. IBEX saw a little better run closing marginally higher on the day. All eyes were on peripheral bonds where all the euphoria has concentrated – see later performances.
US stocks traded better on the ADP, ISM and Factory Orders together with talk of higher interest rates. Any rate increase fears are playing out in the Treasury market but dealers claim that the more the talk the more expectant the stock markets have become. What we could see is a rally upon any rate increase rather than the scare mongering of a market sell-off on the news. The all important news will be on Friday when we hear the latest Non-Farm Payrolls but as Thursday tomorrow expect Initial Claims with a 257k expected print.
US Treasuries saw a 1bp parallel shift higher across the curve with 2's closing 0.83% and 10's at 1.70% the curve was last seen +87bp. Bunds lost 5bp today closing the 10yr yield at 0%; that leaves the US/Germany spear at +170bp. Italy gained 6bp to close 1.36%, Greece 8.12%, Turkey 9.46% (+4bp), Portugal 3.43% (+7bp) and UK Gilt 10yr at 0.81% (+3bp). Germany had a ten year Bund auction earlier this morning and had they not reduced the size it would have again been a technical failure. European bonds are trading heavy especially in light of the rumoured QE debate.