Blog/Market Talk
Posted Oct 31, 2016 by Martin Armstrong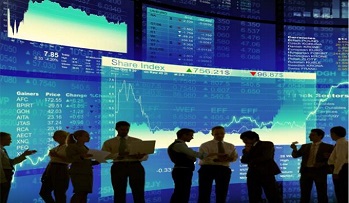 An extremely quiet start to what has potential to be an explosive week. Asia was the first market to react to the FBI story that broke over the weekend and after the initial wobble all exchanges bounced to close moderately under Fridays closes. Data released today was not so promising with Industrial Output and Retails Sales both under expectation. No action is expected from the BOJ over the next couple of days as they commence their two day meeting. The Nikkei closes the day a little weaker whilst the JPY reversed Fridays gains. In late trading we see the Yen trading above the 105 level, well above month end numbers. The PBOC set the rate for the Yuan today at 6.764, against a Friday quote of 6.7810; in late US trading the off-shore was last seen at 6.7820.
European trading was heavily influenced by the decline in the oil price today after it fell by over 3.7% today. OPEC met over the weekend but failed to find an agreement that would halt the rate of production between its members and as a result the price decline weighed heavily on sentiment at a time when confidence is a rare commodity. Core indices drifted lower in light volume with declines of between -0.3% and -0.9% and it is the uncertainty that has the markets in balance.
the US market had major difficulty moving in either direction Monday despite the weekend news and a slight pick-up in the VIX. It is no surprise that markets are nervous with many stories floating around. The next weeks results could shape markets for years ahead. The USD continues to dominate capital flow and even saw a small bounce in the price of gold this afternoon. Treasuries also found a bid on the day with the curve returning some of last weeks steepening with a 3bp fall in 10's. US 2yrs closed at 0.84% which closes 2/10's at +99bp. In Europe the German 10yr Bund closed 0.16% closing US/Germany spread at +167bp. Italy 10's closed unchanged at 1.66%, Greece 10's at 8.15% (-6bp), Turkey 9.81% (-1bp), Portugal 3.29% (-2bp) and UK Gilts at 1.24% (-1.5bp).