Blog/Market Talk
Posted Oct 28, 2016 by Martin Armstrong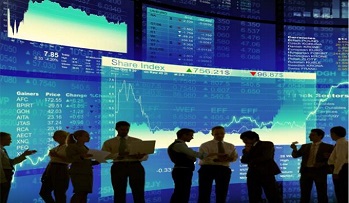 The Nikkei continued its march despite the weakness seen in other Asian markets as currency continues to be the counterbalance. In late morning trade we did see a retracement back towards unchanged level but that was short-lived and as soon as the afternoon session resumed trading the buyers lifted it again and we closed near the highs of the day.
Europe traded heavy initially on the back of data but really wanted to wait for US GDP, especially ahead of next week! Even though we saw some poor results from banks (UBS and RBS), it would appear shares had priced much of that in for todays release. Next week we have the election and the FED. It should be no surprise we trade nervous into the weekend especially when we see results like Amazon (30% miss this morning)! US opening in sympathy with Europe but starting to recover as data picks-up and traders square off ahead of the weekend.
As we approach month end and on the edge of the holiday season, there is just so much at stake next week that money begins to move for safety. Cash is being hoarded according to much of todays press, gold has rallied in the past couple of hours and the markets feel very nervous ahead of the FED and the US elections. We shall provide more of an update once we see the closing numbers on Monday but oil is one market we should keep an eye on over the next few days.
After yesterdays excitement the Bond market was reasonably well behaved today. US 2's closed 0.86% and 10's at 1.84%. Bunds did have a volatile day but closed almost unchanged at 0.165% (that closes US/Germany spread at +167.5bp. Italy 10's lost more ground closing 1.58% (+5bp), Greece 8.21%, Turkey +7bp at 9.82%, Portugal 3.31% (+5bp) and UK Gilts 1.26% (+1bp).