Blog/Market Talk
Posted Oct 28, 2015 by Martin Armstrong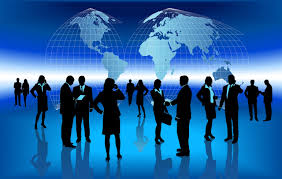 The Nikkei did see a solid performance today closing up +0.67%, but the guess is that large players will remain on the sidelines until after the BOJ at the end of the week. Shanghai and HS were heavy and even dragged the ASX (Australian Index) lower in late trading as talk returned to a slowing global economy and the ever increasing U.S. dollar strength. Europe recouped earlier losses as energy prices rebounded but all trading was light ahead of the FED announcement. Early trade in the U.S. saw positive price action across all indices. The DOW, S&P and NASDAQ were showing solid gains of around 1% each just as the headlines hit dealers screens. The markets had already talked themselves into zero movement and no clear guidance; what they received opens the door for a December rate rise. The sentence that dealers are referring to is the last part of the report that they changed. The sentence: "In determining whether it will be appropriate to raise the target range at its next meeting.…" was interpreted by the street as meaning that the brakes are coming off in December. Upon the announcement, all stocks turned negative but within minutes were back setting new daily highs. Eventually, we saw day gains for all with DOW +160pts (+0.9%), S&P +24pts (+1.18%), and NASDAQ +65pts (+1,3%).
The oil market has taken this that the economy has "turned" and stops were triggered. Closing on TWI was $45.96 (+6.39% and on Brent at $49.08 (+4.85%) both up around $2.50 on the day. Gold turned lower having set an intraday high of $1182 and was last seen down $9 at $1156 (-0.8%).
Obviously, another big move was the U.S. dollar and its core. The DXY was last seen +0.75 at 97.75 and improvement of +0.8% on the day. As the announcement was late for European trade, the bids were few and far between, and we saw a decline of around 1.10%. Also in late trade, the Russian Rouble benefited as oil gapped up and was last seen trading at 63.81 (+2.35%) better on the day.
The markets are very jumpy and today demonstrates just how much that is! It is difficult to play with moves of such magnitude and still with so much to play for with central banks and heavy economic data still to come.