Blog/Market Talk
Posted Oct 27, 2015 by Martin Armstrong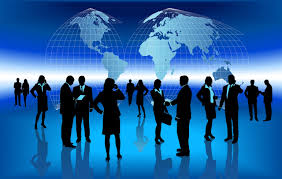 Nikkei closed down almost 1% whilst the rest of Asian equities mopped around unchanged. Not too much to write about but people are talking about the possible BOJ action at the end of the week and still about the PBoC decision last week. A couple of dealers mentioned the JPY weakness and the markets negative view but away from that Asia remained uninspiring. Hence, Europe opened with little or no direction and so we decided to follow the oil market lower. The DAX, FTSE and CAC closed in negative territory as dealers listen to all the central bank involvement and start to question why! With the FED and BOJ due this week, does this recent recovery in equity markets stand on solid ground given so much vocal intervention? In the U.S. this evening's indices are struggling to make positive gains but with so much at stake heading into year-end, market participants question every move.
The oil market continues to drift lower as market participants in both the West and the East express concerns over inventory levels. The gap between TWI and Brent currently trades around $3.5 with closes this evening at $43.20 and $46.80 both around 1.75% declines today.
The bond markets continued yesterday's move with the U.S. 10yr flirting with the 2% level yet again. Now that the ECB has brought the yield curve trading back into play it is possible to discuss it again. So, the belly saw the best performance with 5s better by 4bp. The wings (5s and 10s) did not perform so well and were lower by just 2bp each. The long bonds lagged behind closing just 1bp better at 2.85%. The spread TY/RX was last seen this evening at around +156bp.
The DXY (US Dollar Index) was last seen this evening over 97.00 as ground was made against GBP, euro, and the JPY. Understandably, the Russian Rouble lost heavily in today's trading with losses of over 3% recorded. It will all depend on the FED and oil Inventories (published tomorrow in the States) to see if this negative Rouble trend is likely to turn anytime soon.