Blog/Market Talk
Posted Oct 26, 2016 by Martin Armstrong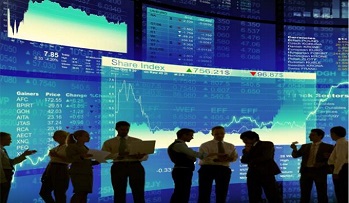 Yes, the Hang Seng lost 1% and Shanghai was lower by 0.5% but the volatility was in the Nikkei that managed to reverse the opening trend with a healthy bounce. Many traders tell us they feel something is hovering in the wings and are therefore taking very few overnight positions! However, the day was generally heavy and so we saw Europe open with a negative bias.
European stocks opened marginally weaker, on the back of oil's price decline but it was the credit markets that most influenced stocks as government started to slip. Recent fixed-income issuance is starting to have an impact outside its own market as central bank figures warn they would rather not have interest rates so low for so long. This didn't help matters for bonds obviously, but it also weighs heavy on the stock markets too. In the UK the FTSE could not find the enthuses needed to turn things around and so we closed around 0.9% lower on the day. The DAX and CAC both closed around 0.35% lower. IBEX actually managed a small positive close at +0.4%.
US stocks had a heavy opening following Europe's weak morning session but managed a healthy recovery upon economic data when we saw PMI jump from 52.3 to 54.8 and New Home Sales were up 3.1%. However, the action was very much in the bond market where we saw possibly the start of sell-off begin. the US curve steepened after 2's gained 1.5bp to close 0.87% while 10's gained 4bp closing at 1.79% (2/10 curve at +92bp). Germany started the selling as dealers started the hedge into supply. 10yr Bunds gained 5.5bp to close 0.085%; closing the US/Germany 10yr spread at +170.5bp (2.5bp tighter than yesterday). Italy 10's closed 1.46% (+7.5bp), Greece 8.09% (-11bp), Turkey 9.7%, Portugal 3.17% (+2bp) and Gilts 1.15% (+6bp).