Blog/Market Talk
Posted Oct 25, 2016 by Martin Armstrong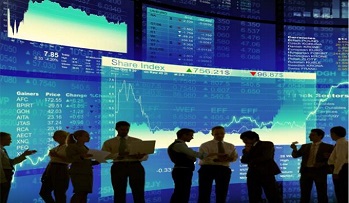 Having rejected the 17k level in the Nikkei we witnessed a powerful opening which never looked back. Complementing the surge was a weak JPY which very much looked as though it could have a 105 handle at one stage. Given the renewed currency weakness it was exporters that led the way with Panasonic, Mitsui Mining and Mazda Motors leading the march with 3% rises across the board. The Nikkei closed around 0.75% better on the day but has given a little of that back in late trading as the Yen flirts with the 104 handle. Shanghai and Hang Seng were pretty much a mixed bag but it was the offshore Yuan trading at 6.7893 that captured a lot of the talk. However, these levels were not to last and in late trading we are seeing the price at a more sensible 6.7750.
More losses for the GBP having heard Mark Carney's address in front of the House of Lords Economic Affairs Committee. The market was hopeful it would hear clues surrounding monetary policy and so sold cable off once it was clear the MPC balances inflation projections against currency declines. FTSE closed up around 0.5% in balance whilst other core markets lost ground. DAX and CAC both closed almost unchanged having retraced from earlier strength following on from better than expected IFO numbers (110.5 against an estimated 109.5). IBEX was the worst performer closing down almost 1% on the day.
Despite some early gains, helped by the European markets, US indices all drifted as the cash markets opened and Europe retraced. Obviously not helped by the data – Consumer Confidence 98.6 against estimated of 101 – prices began to drift and were unable to bounce. The market seemed happy to play just in the negative all day and closed in fairly thin volume as the DXY continued to make ground. Still lots to play for as we await the more interesting (or I should say, volatile) data at the end of the week.
Fixed-Income saw 10's find a bit of a bid today whilst 2's lost small ground. 2's closing 1.5bp higher yield at 0.855% with 10's at 1.76% (-1bp). In Germany Bunds closed 0.03% closing the spread at +173bp. Italy was unchanged at 1.38%, Greece 8.21% (-6bp), Turkey 9.70% (+9bp), Portugal 3.16% (+4bp) and UK Gilts 1.09% (+2bp).