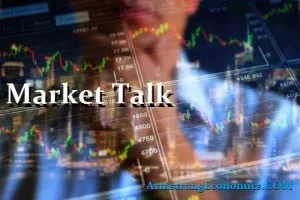 ASIA:
Hong Kong has officially withdrawn the extradition bill that caused the massive outbreak in social unrest in the country. According to media, the next step for mainland China would be to remove Hong Kong leader Carrie Lam. Protestors seem to rubbish the recent government actions and say there still a lot more demands that need to be met with their chants of "5 demands."
China is trying to go through the WTO to seek USD 2.4 billion in retaliatory sanctions against the US for not complying with the WTO rules. Some of the sanctions imposed on China violate WTO rules and China is now bringing them to light.
Malaysian PM Mahathir Mohamad as asked the world powers to not bring in military ships in the South China Sea. He stated to keep weapons of war out of the area and stated, "as you know accidents may lead to wars." He concluded by stating he wants to see the Asean succeed together.
Japan has a goal of on landing on the moon along with India and NASA. They established relationships with the two agencies in order push forward with a lunar mission.
The major Asian stock markets had a mixed day today:
Shanghai decreased 12.76 points or -0.43% to 2,941.62
Kospi decreased 8.24 points or -0.39% to 2,080.62
ASX 200 increased 0.90 points or 0.01% to 6,673.10
NIKKEI 225 increased 76.48 points or 0.34% to 22,625.38
Hang Seng decreased 219.47 points or -0.82% to 26,566.73
SENSEX increased 94.99 points or 0.24% to 39,058.83
The major Asian currency markets had a mixed day today:
AUDUSD increased 0.0001 or 0.01% to 0.6856
NZDUSD increased 0.0021 or 0.32% to 0.6425
USDJPY increased 0.1910 or 0.18% to 108.6610
USDCNY decreased 0.0143 or 0.20% to 7.0610
Precious Metals:
Gold increased 4.61 USD/t oz. or 0.31% to 1,493.96
Silver increased 0.035 USD/t. oz or 0.20%% to 17.5690
Some economic news from last night:
New Zealand:
Exports (Sep) increased from 4.08B to 4.47B
Imports (Sep) remain the same at 5.71B
Trade Balance (YoY) (Sep) increased from -5,550M to -5,210M
Trade Balance (MoM) (Sep) increased from -1,628M to -1,242M
Some economic news from today:
Japan:
BoJ Core CPI (YoY) decreased from 0.4% to 0.3%
Singapore:
CPI (YoY) (Sep) remain the same at 0.5%
EUROPE/EMEA:
UK PM Boris Johnson will ask for a general election if the EU agrees an extension to January. According to the BBC, the Brexit bill was paused yesterday as the EU is not discussing the prospect of extending the withdrawal agreement any further. If a general election is called, the prospect of another referendum will be possible, which could in turn put the whole idea of Brexit to bed. Boris Johnson and opposition labor leader Jeremy Corbyn met today to discuss what could happen next if an extension is granted, Corbyn later told parliament that they need time to improve on the "worse than terrible" treaty.
German chancellor Angela Merkel claims that the multiculturalism in Germany has failed. She expressed that having people from different backgrounds "living side by side" has not worked. She expressed mixed feels, saying she is happy the rest of the world feels like people are welcome here, but admitted that they "kidded" themselves at the prospect of it being successful.
According to the Israeli Army, Israel are being on high alert due to possible missile attacks from Iran. PM Benjamin Netanyahu pushed for a US 250 million dollar project to boost their air defense system. Iran of course have been recently blamed for the attacks in Saudi Arabia which hit one of their largest oil refineries.
US President Trump has told media that he is lifting all sanctions against Turkey, as Turkish military has agreed to stop its attack on the Kurdish army in the northeastern region of Syria.
The major Europe stock markets had a mixed day today:
CAC 40 decreased 4.24 points or -0.08% to 5,653.44
FTSE 100 increased 48.25 points or 0.67% to 7,260.74
DAX 30 increased 43.50 points or 0.34% to 12,798.19
The major Europe currency markets had a green day today:
EURUSD increased 0.0010 or 0.09% to 1.1134
GBPUSD increased 0.0044 or 0.34% to 1.29160
USDCHF increased 0.0010 or 0.10% to 0.9904
Some economic news from Europe today:
France:
French Business Survey (Oct) decreased from 102 to 99
Eurozone:
Consumer Confidence (Oct) decreased from -6.5 to -7.6
US/AMERICAS:
The US will lift all sanctions against Turkey after confirming a "permanent" ceasefire in Syria. President Trump clarified his definition of "permanent" by stating, "you would also define the word 'permanent' in that part of the world as somewhat questionable, we all understand that, but I do believe it will be permanent." Russia seems to be moving into Syria to facilitate the withdrawal of Kurdish forces. "Let someone else fight over this long blood-stained sand," Trump said to reiterate his position.
Newly reelected PM Justin Trudeau said his first plan of action will be to introduce a bill to lower taxes for the middle class. During his campaign, Trudeau said individuals earning less than $147,000 per year would be exempt from taxes on up to $15,000 of their income. He also promised to raise taxes on higher net worth individuals by implementing 10% tax on items deemed to be luxury goods. Trudeau will announce his upcoming plans in the coming weeks and will introduce his new cabinet on November 20.
Brazil approved plans to reform their failing pension system. Bloomberg estimated that Brazil's pension system was taking up a stifling 8.6% of GDP. Past administrations have tried but failed to implement any lasting regulations to curtail the growing problem. The new plan will save the public system 800 billion reais ($197 billion). The news caused the Bovespa to soar to a midday high of 107,958.82.
US Market Closings:
Dow advanced 45.85 points or 0.17% to 26,833.95
S&P 500 advanced 8.53 points or 0.28% to 3,004.52
Nasdaq advanced 15.50 points or 0.19% to 8,119.79
Russell 2000 advanced 1.99 points or 0.13% to 1,552.86
Canada Market Closings:
TSX Composite declined 55.59 points or -0.34% to 16,335.93
TSX 60 declined 4.15 points or -0.42% to 976.96
Brazil Market Closing:
Bovespa advanced 162.48 points or 0.15% to 107,543.59
ENERGY:
Contrary to yesterday's API report which suggested a build in crude, the EIA report showed a draw of 1.7 million barrels for the week to October 18. This helped push Brent up back over the 60 USD a barrel level.
The oil markets had a green day today:
Crude Oil increased 1.61 USD/BBL or 2.97% to 55.6790
Brent increased 1.29 USD/BBL or 2.16% to 61.1020
Natural gas increased 0.018 USD/MMBtu or 0.79% to 2.2921
Gasoline increased 0.0383 USD/GAL or 2.38% to 1.6505
Heating oil increased 0.0189 USD/GAL or 0.97% to 1.9597
Top commodity gainers: Crude Oil (2.97%),Gasoline (2.41%),Platinum(2.87%), and Bitumen (2.20 %)
Top commodity losers: Baltic Dry(-1.50 %), Coffee(-1.21%), Palladium (-0.66%), and Canola (-0.60%)
The above data was collected around 16:00  EST on Wednesday.
BONDS:
Japan -0.13%(+0bp), US 2's 1.58% (-3bps), US 10's 1.76%(-1bps), US 30's 2.23%(-2bps), Bunds -0.40% (-3bp), France -0.09% (-2bp), Italy 1.07% (+4bp), Turkey 13.30% (-61bp), Greece 1.32% (-50bp), Portugal 0.20% (-1bp), Spain 0.28% (+0bp) and UK Gilts 0.69% (-3bp).