Blog/Market Talk
Posted Oct 23, 2015 by Martin Armstrong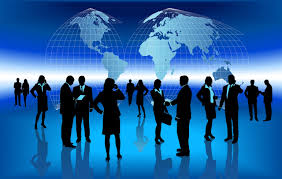 Asian equity market continued the rally overnight that the ECB had teed-up for them with all main indices returning around +1.75% on the day. Although Europe had the afternoon session yesterday to react to the ECB Q+A, the early momentum remained constructive regardless. Then the news that the Chinese (PBoC) had cut its one-year benchmark lending rate by 25bp to 4.35% and had reduced the RRR (Reserve Ratio Requirement) by 50bp (puts average around 17%) certainly woke dealers up. Immediately, all markets were jockeying for attention with equities gaining 2%; the euro was hit, bonds were sold, and commodities came under renewed pressure as the U.S. dollar rallied.
By the end of the day, despite a mid-morning dip back to unchanged U.S. equities, (DOW) continued the march and closed up +157 points (+0.90%) on the day. S&P and NASDAQ performed even better at +1.10% and +2.27% respectively. Gold saw a similar pattern having made the day's high ($1180) upon the announcement, then spent the rest of the day around the lows unable to follow the stock markets performance. Oil (TWI) lost 1.63% having lost $1.10 whilst Nat Gas closed at 2.29 (down 4%).
U.S. Treasuries were hit on the PBoC news, as were European bonds, but unlike Europe, the U.S. market did not recover. Today's price action took the TY/RX 10yr spread out to +155bp. The belly of the curve took the brunt of the pain with 5s and 10s out 6bp whilst 2s and 30s lost 4bp a piece. Dealers were saying that the credit market trades by appointment but the concerns are that when the European Government fills the main buyer who will be around to support it!
Given the events of the past 24 hours we have seen money rushing into the U.S. dollar. The DXY closed up 0.8% at 97.22. Obviously, the euro was responsible for the bulk of that move, but we also saw GBP and JPY give up 0.55% each on the day. We also saw 1% USD appreciation against PLZ, DDK, NOK, and Turkish Lira.