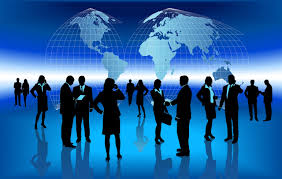 The Nikkei gave back some of yesterday's rally as afternoon trading stocks turned negative to close down 118 points (0.65%). Shanghai rallied into the close, eventually gaining 1.5%, which made back some of yesterday's losses. Europe spent most of the morning in no-mans land waiting for direction from the ECB. They did not have long to wait and were rewarded when Draghi hinted at an additional stimulus for Europe. DAX, CAC, and IBEX all saw strong gains of around 2.5% but at the expense of the currency. FTSE did finish higher but at only 0.4% pulled into Euroland's shadow. The U.S. equity markets loved that announcement and strong 2%+ gains across all sectors.
News of further stimulus was too much for the currency markets and within seconds the U.S. dollar was 1.5% higher against the euro. The rally continued into the close and we eventually saw dollar/euro 1.11 trading by the late U.S. session, a decline on the day of 2.1%. The U.S. dollar also made ground against all the Scandi's, gaining 1.6% against SEK, 1.3% against the NOK, and even against PLZ (1.3%) and 2.15% against the Danish Krona. Obviously, the US Dollar Index (DXY) had one of its best days in a while, closing up at 96.45 a gain of 1.47%.
Mario Draghi set the bonds markets alight with these comments, widening the TY/RX spread out to +152bp. Core European debt soared taking peripherals 10yr 5bp tighter to the core and pushing 10yr German Bunds into sub 0.50%. All banks will be lining up to offer these to the ECB when they next come knocking! The U.S. Treasury curve flattened marginally 2/10 by 2bp, whilst 30s lagged as the belly saw most of todays action.
Gold was not in favour today amidst all the news and we saw prices fall early in the session but closed only small lower at $1165. Oil tried to bounce a little after the recent sell-off but only managed 0.5% TWI and Brent.