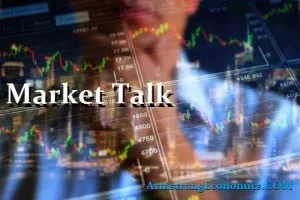 ASIA:
China never intended to challenge or replace anyone, Chinese Foreign Ministry said on Wednesday, stressing what it cares most about is to improve the well-being of its own people. Zhao Lijian, spokesperson for Chinese Foreign Ministry, made the remarks when responding to a new initiative revealed by the US Defense Secretary Mark Esper on Tuesday, which appealed to expand US alliances with "like-minded democracies" and advance US arms sales in order to counter Russia and China. According to Zhao, viewing China as a rival is a serious strategic misjudgment that will lead to the US investing its strategic resources in the wrong direction.
India and the US will hold their third edition of 2+2 ministerial dialogue here on October 27 during which the sides are expected to explore ways to strengthen further defense, security and global strategic ties, including in the Indo-Pacific region. Announcing the date for the talks, the Ministry of External Affairs said US Secretary of State Michael Pompeo and Defense Secretary Mark T Esper will visit India on October 26 and 27. The Indian side at the talks will be represented by External Affairs Minister S Jaishankar and Défense Minister Rajnath Singh. The high-level talks are taking place in the midst of India's festering border row with China in eastern Ladakh as well as the renewed global focus on growing Chinese military assertiveness in the Indo-Pacific region. Both the issues are expected to figure.
The major Asian stock markets had a mixed day today:
NIKKEI 225 increased 72.42 points or 0.31% to 23,639.46
Shanghai decreased 3.08 points or -0.09% to 3,325.02
Hang Seng increased 184.88 points or 0.75% to 24,754.42
ASX 200 increased 7.20 points or 0.12% to 6,191.80
Kospi increased 12.45 points or 0.53% to 2,370.86
SENSEX increased 162.94 points or 0.40% to 40,707.31
Nifty50 increased 40.85 points or 0.34% to 11,937.65
The major Asian currency markets had a mixed day today:
AUDUSD increased 0.008 or 1.13% to 0.71298
NZDUSD increased 0.00923 or 1.40% to 0.66712
USDJPY decreased 0.98 or -0.93% to 104.50
USDCNY decreased 0.01856 or -0.28% to 6.64079
Precious Metals:
Gold increased 18.41 USD/t oz. or 0.97% to 1,924.80
Silver increased 0.44 USD/t. oz or 1.77% to 25.082
Some economic news from last night:
South Korea:
PPI (YoY) (Sep) increased from -0.5% to -0.4%
PPI (MoM) (Sep) decreased from 0.5% to 0.1%
Australia:
MI Leading Index (MoM) decreased from 0.5% to 0.2%
New Zealand:
Credit Card Spending (YoY) increased from -11.8% to -9.9%
Some economic news from today:
India:
M3 Money Supply decreased from 12.2% to 12.1%
EUROPE/EMEA:
Ireland's foreign investment rules are being updated as Dublin seeks to protect the country's prized assets and align itself with regulations from Brussels, CNN reported. Ireland's industrial policy relies heavily on outside investment with several tech and pharmaceutical giants having headquarters in the country, attracted by the country's 12.5% corporate tax rate and other factors. Leo Varadkar, Ireland's minister for enterprise, trade and employment, said that FDI remains a key part of the country's economic strategy but it needs to protect against "strategic assets falling into the hands of unfriendly foreign governments."
The German government on Wednesday approved a draft bill that imposes harsher jail terms for child abuse and the distribution of exploitative images of children. Plans to toughen penalties were set in motion following a spate of serious child abuse scandals over the past two years. The new bill would upgrade child sexual abuse to a crime punishable with between one and 15 years in prison, up from the current six months to 10 years.
The major Europe stock markets had a negative day:
CAC 40 decreased 75.33 points or -1.53% to 4,853.95
FTSE 100 decreased 112.72 points or -1.91% to 5,776.50
DAX 30 decreased 179.31 points or -1.41% to 12,557.64
The major Europe currency markets had a mixed day today:
EURUSD increased 0.00397 or 0.34% to 1.18671
GBPUSD increased 0.02059 or 1.59% to 1.31587
USDCHF decreased 0.00242 or -0.27% to 0.90445
Some economic news from Europe today:
UK:
House Price Index (YoY) increased from 2.3% to 2.5%
Core CPI MoM (MoM) (Sep) increased from -0.6% to 0.6%
Core CPI (YoY) (Sep) increased from 0.9% to 1.3%
Core PPI Output (YoY) (Sep) increased from 0.1% to 0.3%
Core PPI Output (MoM) (Sep) increased from 0.1% to 0.2%
Core RPI (MoM) (Sep) increased from -0.3% to 0.3%
Core RPI (YoY) (Sep) increased from 0.8% to 1,4%
CPI (YoY) (Sep) increased from 0.2% to 0.5%
CPI (MoM) (Sep) increased from -0.4% to 0.4%
CPI, n.s.a (Sep) increased from 108.60 to 109.10
PPI Input (YoY) (Sep) increased from -5.8% to -3.7%
PPI Input (MoM) (Sep) increased from -0.4% to 1.1%
PPI Output (MoM) (Sep) decreased from 0.0% to -0.1%
PPI Output (YoY) (Sep) remain the same at -0.9%
Public Sector Net Borrowing (Sep) increased from 29.38B to 35.37B
Public Sector Net Cash Requirement (Sep) increased from 27.393B to 31.484B
RPI (YoY) (Sep) increased from 0.5% to 1.1%
RPI (MoM) (Sep) increased from -0.3% to 0.3%
US/AMERICAS:
Yet another member of the Federal Reserve, Governor Lael Brainard, has asked Congress to issue more stimulus funds. Brainard noted that the US' recovery "looks highly uncertain and highly uneven," a view most others at the central bank share. "Further targeted fiscal support will be needed alongside accommodative monetary policy to turn this K-shaped recovery into a broad-based and inclusive recovery," she stated this Wednesday. Brainard is also being considered as the next potential Treasury Secretary to replace Steven Mnuchin if Joe Biden wins the presidential election.
Former Federal Reserve Chair Janet Yellen also commented this week that she foresees the US' need to release additional aid to those suffering economic consequences from the coronavirus shutdown. Yellen noted monetary policy is currently limited, but it is important for "fiscal policy to fill in that gap" to some extent. "While the pandemic is still seriously affecting the economy, we need to continue extraordinary fiscal support," Yellen stated.
A Brazilian volunteer who underwent the AstraZeneca coronavirus vaccination trial has died. Brazilian and independent regulators are currently investigating the cause of death and whether the vaccine played a role. AstraZeneca declined to comment, but a spokesperson from the University of Oxford, who was assisting the study, said, "there have been no concerns about safety of the clinical trial."
US Market Closings:
Dow declined 97.97 points or -0.35% to 28,210.82
S&P 500 declined 7.56 points or -0.22% to 3,425.56
Nasdaq declined 31.8 points or -0.28% to 11,484.69
Russell 2000 declined 13.93 points or -0.86% to 1,603.78
Canada Market Closings:
TSX Composite declined 43.03 points or -0.26% to 16,230.23
TSX 60 declined 4.9 points or -0.5% to 966.63
Brazil Market Closing:
Bovespa advanced 12.61 points or 0.01% to 100,552.44
ENERGY:
The oil markets had a mixed day today:
Crude Oil decreased 1.66 USD/BBL or -3.98% to 40.0400
Brent decreased 1.44 USD/BBL or -3.34% to 41.7200
Natural gas increased 0.116 USD/MMBtu or 3.98% to 3.0290
Gasoline decreased 0.0422 USD/GAL or -3.57% to 1.1398
Heating oil decreased 0.0306 USD/GAL or -2.62% to 1.1394
The above data was collected around 14:27 EST on Wednesday
Top commodity gainers: Natural Gas (3.98%), Rubber (3.03%), Copper (3.73%), and Corn (2.41%)
Top commodity losers: Orange Juice (-5.21%), Crude Oil (-3.98%), Brent (-3.34%), and Gasoline (-3.57%)
The above data was collected around 14:30 EST on Wednesday.
BONDS:
Japan 0.03%(+1bp), US 2's 0.15% (+0bps), US 10's 0.81%(+1bps); US 30's 1.61%(+0bps), Bunds -0.58% (+2bp), France -0.31% (+1bp), Italy 0.80% (+6bp), Turkey 12.95% (-4bp), Greece 1.02% (+17bp), Portugal 0.19% (+2bp); Spain 0.20% (+8bp) and UK Gilts 0.25% (+6bp).
US 20-Year Bond Auction increased from 1.213% to 1.370%