Blog/Market Talk
Posted Oct 21, 2016 by Martin Armstrong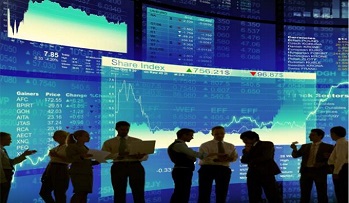 It was all happening in Asia overnight with typhoons, earthquakes and a six year low fix for the on-shore Yuan. The PSX (Philippine index) was lower by 0.8% in late trading as the winds struck whilst Tokyo suffered the quake which many say was the result for the Nikkei weakness and the Yens strength. Hang Seng closed lunchtime as the weather approached. In China government data disclosed that in September, property prices gained at the fastest pace on record. At the same time they fixed the Yuan at the weakest level in nearly six years (6.7648). In late US trading the off-shore Yuan traded up to 6.7768 breaching the flash high set in January of this year.
It was not stocks but currency that was the talk of Europe today as we saw yet another day of heavy selling in the Euro and GBP (however, GBP did manage to recover much of its intra-day losses). Core stock indices closed virtually unchanged on the day withy the one outlier being IBEX which managed another positive day closing +0.4% higher. The Euro eventually closed down -0.7% upon news that Greece again wishes to discuss debt relief and on the rumor Portugal could suffer a ratings cut.
US stocks wobbled at the opening when nervousness surrounding the Yuan's decline. Greece repeated their request for debt forgiveness. Euro weakness and cyber attacks in the states all caused position squaring (taking risk off the table) ahead of the weekend. However, that proved to be the sessions lows and the market was to recover into the weekend. By the close the DOW was virtually unchanged on the day and almost unchanged on the week. Lots of data for the US next week so it will interesting to see if the DXY can continue its drive to that 100 level.
US Bonds closed almost unchanged on the day with just a 1bp drop in 10's to close 1.73%, whilst 2's gained 1bp at 0.83%. Bunds closed 0.01% which closes the US/Germany 10yr spread at +172bp. Italy 1.37%, Greece 8.28%, Turkey 9.60% (+7bp), Portugal 3.16% (-2bp) and UK Gilt 10's at 1.09% (+1bp).