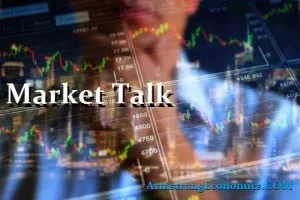 ASIA:
Fresh protests have broken out in Hong Kong as anger mounts over police shooting a teenage protester and later defending it as "lawful and reasonable." Meanwhile, China has criticized the US, UK, and the EU for siding with the "mob" and underplaying the violence of the protestors against the police.
The Philippine foreign secretary has urgently ordered a motion to file a protest against China after its coast guard ships reportedly strayed near a Philippine shoal in the disputed South China Sea. Today, in the latest escalation of its missile tests, North Korea fired two missiles and one landed inside Japan's exclusive economic zone.
US Secretary of State Mike Pompeo criticized China over its treatment of Uighur Muslims in a speech within the Vatican, stating, "When the state rules absolutely, it demands its citizens worship government, not God. That's why China has put more than one million Uighur Muslims…in internment camps and is why it throws Christian pastors in jail."
Indian National Security Adviser Ajit Doval on Wednesday met Saudi Crown Prince Mohammed Bin Salman and Abu Dhabi Crown Prince Mohammed bin Zayed Al Nahyan on a visit to the two premier Gulf powers of UAE and Saudi Arabia. Sources told ANI that Saudi Arabia has told India that it understands "India's approach and actions in Jammu and Kashmir." A wide range of issues were discussed on various aspects of bilateral relations in the meeting between Doval and Saudi Crown Prince. Riyadh's remarks come despite Pakistani Prime Minister Imran Khan's visit to Saudi Arabia to seek support for its attempt to internationalize India's Kashmir move as well.
Prime Minister Narendra Modi and NSA Ajit Doval have developed close ties with the Saudi Leadership over the last five years, which have also been credited for the closer security and intelligence cooperation between two countries. Officials said the visit will further strengthen the deep bonds between the two countries and help identify specific areas of cooperation at a time when Saudi Arabia is looking to diversify its economy in line with Crown Prince Mohammed Bin Salman's vision for 2030. Saudi announced that it will make investments worth nearly USD 100 billion in India.
The major Asian stock markets had a negative day today:
Shanghai closed (public holiday)
Kospi decreased 40.51 or -1.95% to 2,031.91
ASX 200 decreased 102.90 points or -1.53% to 6,639.90
NIKKEI 225 decreased 106.63 points or -0.49% to 21,778.61
Hang Seng decreased 49.58 points or -0.19% to 26,042.69
SENSEX closed (public holiday)
The major Asian currency markets had a mixed day today:
AUDUSD increased 0.0005 or 0.07% to 0.6707
NZDUSD increased 0.0027 or 0.43% to 0.6271
USDJPY decreased 0.5220 or 0.48% to 107.2180
USDCNY decreased 0.0004 or 0.00% to 7.1451
Precious Metals:
Gold increased 19.77 USD/t oz. or 1.34% to 1,501.34
Silver increased 0.315 USD/t. oz or 1.83%% to 17.5595
Some economic news from last night:
Japan:
Monetary Base (YoY) increased from 2.8% to 3.0%
Some economic news from today:
Japan:
Household Confidence (Sep) decreased from 37.1 to 35.6
Hong Kong:
Retail Sales (YoY) (Aug)decreased from -11.4% to -23.0%
EUROPE/EMEA:
UK PM Boris Johnson told the audience at the Tory conference that they are ready for October 31st even if a deal is not reached. "That is not an outcome we want, it is not an outcome we seek at all – but let me tell you, my friends, it is an outcome for which we are ready."
The Brexit plan proposed by PM Boris Johnson, outlined in a seven-page document, would see Northern Ireland stay in the European single market for goods, but leave the customs union. This would result in new customs checks for a period of four years to ensure a smooth transition. However, Jean-Claude Juncker has voiced his concerns that the Stormont veto in Boris Johnson's plans for the Irish border could see arrangements designed to keep the peace collapse as early as the end of 2020. Irish PM Leo Varadkar has spoken to Boris Johnson by phone and told him they do not fully meet the objectives of the backstop, but has said he will study them.
Iranian president Hassan Rouhani said he has been ready to end its nuclear stand-off with the US broadly on terms set out by France at the United Nations. However, Donald Trump was not prepared to make a public and apparent private offer to lift sanctions.
The major Europe stock markets had a negative day today:
CAC 40 decreased 174.85 points or -3.12% to 5,422.77
FTSE 100 decreased 237.78 points, or -3.23% to 7,122.54
DAX decreased 338.58 points or -2.76% to 11,925.25
The major Europe currency markets had a mixed day today:
EURUSD increased 0.0030 or 0.27% to 1.0960
GBPUSD decreased 0.0002 or -0.02% to 1.22990
USDCHF increased 0.0039 or 0.39% to 0.9972
Some economic news from Europe today:
UK:
Construction PMI (Sep) decreased from 45.0 to 43.3
BRC Shop Price Index (YoY) decreased from -0.4% to -0.6%
Swiss:
CPI (MoM) (Sep) decreased from 0.0% to -0.1%
CPI (YoY) (Sep) decreased from 0.3% to 0.1%
Spain:
Spanish Unemployment Change decreased from 54.4K to 13.9K
US/AMERICAS:
The World Trade Organization (WTO) ruled in favor of the US implementing tariffs on $7.5 billion worth of EU goods to counteract the EU's illegal subsidies and loans to Airbus. The 15-year dispute began when the US accused the EU of providing discounted "sweetheart" loans to Airbus, Boeing's largest competitor. Airbus CEO Guillaume Faury worries that the tariffs will disrupt international trade and noted that the company supports 275,000 US jobs through aircraft related procurement. "Airbus is hopeful that the US and the EU will agree to find a negotiated solution before creating serious damage to the aviation industry as well as to trade relations and the global economy," Faury said in a statement this Wednesday. The US originally sought an $11 billion penalty but the WTO decreased the amount to $7.5 billion. To date, this is the largest penalty in WTO history.
Secretary of State Mike Pompeo publicly revealed that he was on President Trump's July 25 call with Ukrainian President Volodymyr Zelenskiy. House Intelligence Committee Chair Adam Schiff held a press conference later in the day where he said he was concerned that Pompeo would interfere with potential witnesses. Trump fired-back, calling Schiff a "low life" who fabricated his words to deter his chances of re-election.
Democratic presidential candidate Bernie Sanders was hospitalized this Wednesday due to a blocked artery. Sanders has canceled all upcoming speaking engagements until further notice. Sanders, 78, and Joe Biden, 76, have faced numerous criticisms from the opposition for being potentially too old to run for presidency. However, former President Reagan was 73-years-old when he was elected for his second term. Current US President Trump, 73, will surpass Reagan's spot as the oldest acting president if re-elected in 2020.
Statistics Canada reported that the Canadian population grew more during 2018-2019 than any other period previously recorded since the agency began collecting data in 1971. There are now an estimated 37,589,262 residing in Canada, which is a 500,000 person increase from the prior year. Canada now holds the record for the fasting growing population among the G7 nations.
US Market Closings:
The Dow declined 494.92 points or -1.86% to 26,078.62
S&P 500 declined 52.64 points or -1.79% to 2,887.61
Nasdaq declined 123.44 points or -1.56% to 7,785.25
Russell 2000 declined 13.80 points or -0.92% to 1,479.63
Canada Market Closings:
TSX Composite declined 136.69 points or -0.83% to 16,310.97
TSX 60 declined 9.69 points or -0.98% to 975.34
Brazil Market Closing:
Bovespa declined 3023.80 points or -2.91% to 101,029.60
ENERGY:
Oil futures declined today to a two-month low as negative economic data outweighed energy demand. EIA reported crude stockpiles climbed for the third straight week.
The oil markets had a negative day today:
Crude Oil decreased 1.04 USD/BBL or -1.94% to 52.4817
Brent decreased 1.37 USD/BBL or -2.33% to 57.4313
Natural gas decreased 0.025 USD/MMBtu or -1.10% to 2.2538
Gasoline decreased 0.0325 USD/GAL or -2.07% to 1.5436
Heating oil decreased 0.0301 USD/GAL or -1.59% to 1.8691
Top commodity gainers: Palladium (2.09%), Silver (1.83%), Gold(1.34%), and Cocoa (1.26 %)
Top commodity losers: Wheat(-2.46 %), Brent (-2.33%), Coal (-2.69%), and Palm Oil (-2.12%)
The above data was collected around 15:50 EST on Wednesday.
BONDS:
Japan -0.16%(-1bp), US 2's 1.47% (-8bps), US 10's 1.60%(-5bps), US 30's 2.08%(-3bps), Bunds -0.54% (+1bp), France -0.25% (+1bp), Italy 0.91% (+5bp), Turkey 13.38% (-8bp), Greece 1.36% (-1bp), Portugal 0.19% (+1bp), Spain 0.19% (+2bp) and UK Gilts 0.49% (+2bp).
German 5-Year Bobl Auction increased from -0.880% to -0.770%