Blog/Market Talk
Posted Oct 17, 2016 by Martin Armstrong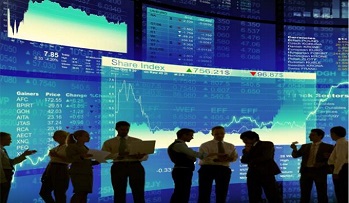 All in all, it has been a rather uneventful day all the way from Asia through to the US. With much data on the horizon this week for China both the Shanghai and Hang Seng gaveup ground ahead of any surprises. Both indices finished the day around 0.8% lower, so it was left to the Nikkei to provide a beam of light closing positive +0.25%. Late in US trading the Nikkei has returned that move as the JPY has broken back below the 104 handle as safe-haven bids become the afternoon talk.
Europe opened heavy having seen the Asian session with sentiment uncertain yet again. The Italian banking sector was a hot topic of debate after shareholders approved a merger between Banco Poplare and Banca Popolare di Milano on Saturday. Interestingly, only the FTSE MIB closed in positive ground today. Other European indices closed between 0.3% and 0.9% lower today. Oil started to drift late European afternoon breaking the $50 level (WTI) eventually closing down 0.9% but did weigh on sentiment. With the ECB meeting again Thursday and additional data expected soon it really is no surprise that today was a reasonably quiet days trading.
US opened marginally lower and traded in a tight range as dealers take the opportunity to watch corporate results and balance risk. Oil continues to drift – in late trading losing around 0.75%; the DOW saw a small bounce into the close but still finished lower. The only true longer term theme appears to be continued USD strength coupled with the recent weakness in Turkish Lira and the Gilt market decline, even DB stock price seems to be behaving recently.
US Bonds reversed the recent steepening with a small 1bp flattener today. The whole curve was better bid with 2's closing 0.815% with 10's making 3bp to close 1.77% (-4bp) which puts 2/10 at 95.5bp. In Europe we also saw a revival for Bunds with 10yrs closing 0.055% closing the US/Germany spread at +171.5bp. It was not to be the same in peripherals as the market is concerned the only buyer appears it may be hesitant recently! Italy 1.4% (+2bp), Greece 8.28% (+7bp), Turkey 9.81% (+10bp), Portugal 3.23% (-3bp) and UK Gilts 1.13% (+4bp). Is worth mentioning the volatility today for 10yr Gilts. Early in London trading the yield hit 1.22% having been trading 0.52% only two months ago. In January the 10yr yield was around 2% but then the cable rate has seen a decline of 18%.