Blog/Market Talk
Posted Oct 13, 2016 by Martin Armstrong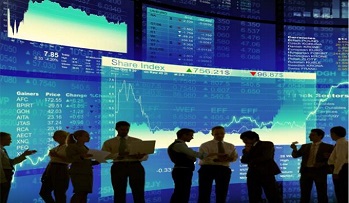 Asia saw a mixed session with the Nikkei and Hang Seng lower whilst Shanghai rallied. The mood certainly appears heavy the past few days but more through uncertainty than actual news although we did see Chinese exports decline it did not halt the Shanghai's performance.
The impact of China's data on European markets was evident from the start with all core indices opening lower. Italian banks were back in the lime-light on the back of on-going peripheral fears and the business contraction ending with most closing around 3% lower. With US cash opening heavy also it was no surprise all the core closed 1% lower.
US opened lower but spent the rest of the day rallying to close with only minor losses. With many concentrating now on a December rate increase, the more it is talked the more acceptable it becomes. Years ago rate increases used to be a signs that the economy was recovering and therefore healthy for the stock market – are we returning to those times! We did see a sell-off in oil after the EIA report but that move was short-lived and even works its way into being bullish for the energy price by the close. By the close all core were off only around 0.3% which from the opening levels was seen by traders as a good close!
US Treasuries reversed earlier moves to close marginally better on the day. US 10's closed 1.74% (-2bp) and German Bunds at 0.04% (-1bp) this closes the US/Germany spread at +170bp. Italy closed 1.42%, Greece 8.15%, Turkey 9.69%, Portugal 3.38%, UK Gilts 1.04%.