Blog/Market Talk
Posted Oct 11, 2016 by Martin Armstrong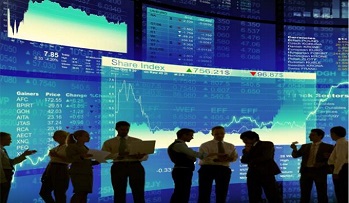 Japan finished on a strong note but it was a disastrous opening (following oil) that it had to spend the rest of the day recovering from but a near 1% better close certainly helped confidence into European trading. Shanghai opened well and continued strongly, eventually closing +1,4% firmer. However, the Hang Seng was anything but strong reflecting a lot of the KOSPI weakness following the Samsung Galaxy 7 recall. Traders talk in Singapore concentrated around the Malaysian 1MDB fund and the Swiss wealth management "Falcon Private Banks" involvement, especially following the BSI shutdown earlier this year.
Despite earlier intraday attempts breaking new highs (FTSE) not one of the core European indices could close in the positive. All finished around 0.5% lower on the day and that as German Business Confidence increased, an early rise in oil prices and a strong opening for US futures. This was not to last however, and late in European trading hours the Trader Talk was mostly around President Putin cancelling a trip to Paris as tensions continue to grow with the west.
The USD continues to be the main talking point not just for the US but all over the world. Today we saw large moves again for GBP but accompanying that today was JPY and the EURO. The DXY was last seen trading 97.75 (+0.9%) which is a large move for an index but is important as the reserve currency of the world. All commodities are traded in USD and if water were a tradable commodity that too would be priced in USD. The problem arises when emerging market currencies fall against the USD as crops become even more expensive.
More concerns around the FED minutes and a subsequent sell-off in bond prices. US 10's closed this evening at 1.76% with German Bunds closing at 0.02%; closing the spread at +174bp. Italy closed 1.37% (-2bp), Greece 8.13% (+2bp), Turkey 9.62% (+10bp), Portugal 3.34% (-6bp) and UK Gilts at 0.98%.