Blog/Market Talk
Posted Nov 9, 2016 by Martin Armstrong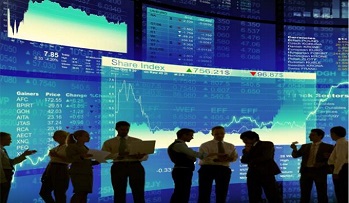 Today was always going to be about the election with all markets anxiously awaiting any headline. In China we saw a smaller than expected Trade number but really was nothing to write home about. Also, we heard that foreign exchange reserves fell by $45.7bln to $3.121 trillion which was one of the largest declines this year. The Nikkei opened strong but could not hold the gains and drifted back to close almost unchanged. We Yen continues to drift weaker and this evening in late US trading has broken above the $105 level as we await electoral headlines. In late US trading the Nikkei and HSI futures are both trading up around 0.8% on the day.
On the whole Europe also had a quiet session with only the UK offering a smidgen of interest after a 0.6% positive gain but could also be argued is the resulting balance of a falling currency. The large retailer Marks and Spencer reported a 90% fall in first half profits. As a result they plan to cut 60 stores across the country; their shares were off around 6%. Germany's Trade Balance disappointed at €21.3bn against an estimated €23bn. Also, in Germany, we saw a slump in Industrial Output from the previous months 2.5% to todays -1.8% (expectations were for a -0.5% print). DAX, CAC and IBEX were all up around 0.3% on the day.
All core indices closed up around 0.4% following on from yesterdays strong gains. Obviously, all this is subject to headlines from now on and so all could change over the next twenty-four hours. Some individual stocks did warn of future earnings (Hertz, CVS and Valeant) but overall the market holds the gains.
Safe-haven bids were easing lower as stocks indicated market stability. Treasuries drifted as the day went on with 10's closing 4bp weaker at 1.86% but saw 2's lose 5bp closing the curve 1bp flatter at +99bp. In Europe Bunds lost 4bp to close 0.19%; closing the US/Germany spread at +167bp. Italy 10yr closed 1.72% (+2bp), Greece 7.10% (-13bp), Turkey 10.07% (-14bp), Portugal 3.19% (-1bp) and UK 10yr Gilts at 1.23% (+3bp).