Blog/Market Talk
Posted Nov 7, 2016 by Martin Armstrong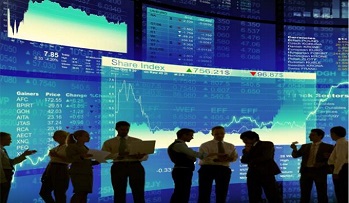 Markets were dominated by the overnight news that the FBI would be taking no action over the newly uncovered Hilary Clinton emails! As soon as the news broke we saw positive price action for most core indices (cash and futures) with a decent bounce in the US Dollar whilst last weeks safe-haven bids (precious metals and treasuries) all lost ground. The Nikkei opened up over 1% with exporters leading the way given the instant currency hit, eventually seeing the index close +1.6% on the day. It took a little while before Shanghai and Hang Seng responded but both eventually did join the party but closed only moderately better. HSBC's Q3 results were better than many forecasts ($5.59 against estimated $5.29) and Tier 1 ratio rose to 13.9% from 12.1%. There was a one-off loss in Brazil, shares are higher in European trading last seen up around 4.5% on the day.
Following on from the strong Asian session, European indices followed the buoyant theme eventually closing between 1.5 and 2% higher on the day. Bank stocks and industrials were the leaders with utilities and staples playing the supporting roles. Of course, this could change come the election results so all eyes will firmly be fixed on TV screens. Gold was another large sufferer today losing over $25 (1.9%) as confidence returned and "so-called" risk-assets were loaded back on.
By the time the US cash markets opened all the news had been absorbed by futures but we did see short-covering and renewed confidence take the DOW over 350 high. As you know expect the VIX was hit and was last seen down around 16% taking it to 18.80. Todays rally collects back just some of the lost gains from the two weeks but obviously there is still very much left to play for from tomorrow result. The election outcome will predict markets for the next few years so you can expect volatility from headline to headline over the next 48 hours.
It was not difficult to see where the exposure is along the treasury curve today. We saw 2 year yields rise by +3bp, 5's +5.5bp, 10's rose 4bp and 30's by 3.5bp. This closes 2's at 0.82% and 10's at 1.82%; which puts the 2/10 curve at +100bp. In Europe Bunds held in a little better with 10's closing 0.15% (puts US/Germany spread at +167bp). Italy was tighter closing 10's at 1.70% (-5bp), Greece 7.23% (-38bp optimism over the Greek bailout), Turkey 10.21% (+9bp), Portugal 3.20% (-6bp) and finally UK Gilts at 1.20% (+7bp).